What The FedNow Instant Payment System Means For Americans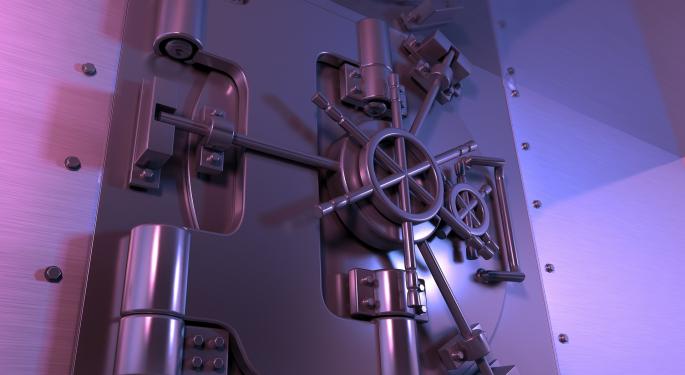 The Federal Reserve recently announced the FedNow Service, which it said will be rolled out in a phased approach, with a target service date of 2023 or 2024.
What Is FedNow? FedNow is a "new interbank 24x7x365 real-time gross settlement service with clearing functionality to support instant payments in the United States," according to the Fed.
The service will allow for end-to-end instant payments in the United States.
"This flexibility in turn may help alleviate mismatches between the time that incoming funds are available for use and the time that such funds are needed for other purposes," according to the Fed.
As part of the FedNow service, the Fed will back liquidity and provide network security between the banks.
Why This Matters: Instant payments would be a massive game changer for many people trying to access their money.
Moving money between banks can take a business day, if not longer.
For many Americans, this delay is costly. If they deposit a check and have to wait even a day for the check to clear for fund availability, they often accrue overdraft fees, depending on their financial situation.
In 2019, Americans paid over $1 billion in overdraft fees, with 9% paying over 84% of the total, according to research released by Center for Responsible Lending.
Many fintech companies are focusing on getting cash to Americans accounts faster, often using peer-to-peer lending. Square (NYSE: SQ)'s CashApp and Apple (NASDAQ: AAPL) both have peer-to-peer lending that allows for instant account transfers with a small fee.
They also have a fee-free option that can take one to three business days for money to be transferred to a registered account.
Benzinga's Take: The FedNow system is promising, with the potential to help a lot of individuals and businesses.
As society moves to more online transactions, government backing of this shift is vital.
There is concern over whether banks will perhaps place their own requirements on transactions; don't expect banks to willingly give up the income made from overdraft fees.
View Comments and Join the Discussion!
Posted-In: FedNow paymentsFederal Reserve Best of Benzinga