Micro Investing Allows For An Easier Entry Into The Markets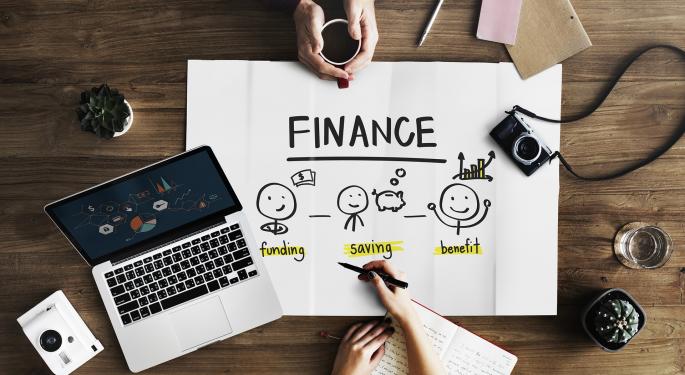 Investing can be expensive. You may have heard from a parent or friend that you need at least $5,000 or $10,000 before you should even think about it.
While this may have been true in the past, it couldn't be further from reality today. This is all thanks to micro investing.
What Is Micro Investing?
The term was coined as such because of the rise in online brokerage companies who have lowered the barrier to entry into certain investments. This can include no transaction fees on trades, the ability to buy partial shares of a stock or a variety of other methods employed by online brokerage accounts. Check out some of the best methods below.
Stash
Stash is yet another popular online brokerage account that acts as a sort of robo-advisor to one's investment. It's only $5 to start. Select an investment strategy based on a simple assessment of your investment risk tolerance. Then, the process begins.
Stash gives users exposure to all kinds of investments. They range from more common blue-chip stocks to ultra-focused portfolios. It's perfect for those who want to customize their own portfolios to meet their desires.
Robinhood
Robinhood allows you to buy single shares of stocks without paying any fees. How does the app make any money then you may ask? Robinhood sells "gold memberships" that provide the user with increased analytics and research tools.
This is perfect for anyone who wants to test the waters of investing by only buying one or two shares at a time. Through a typical brokerage, especially when investing small amounts of money, fees per trade end up doubling the cost of your total trade turning many potential investors away.
Acorns
Acorns enables people to invest with their spare change. It links your debit or credit card and rounds up your purchases to the next full dollar. Once these roundups reach $5, you have the ability to invest it through the app and watch it grow.
It also allows for recurring investments, so users can simply set it and forget it. The same dollar amount is taken out of the users account each week. This may be perfect for those who want to take any thinking out of the process and slowly start investing.
Stockpile
With Stockpile, you can buy fractional shares of stocks. This means users don't have to have to buy the full value of the stock in cash in order to buy it.
Trades start at just 99 cents each. There is also only a $5 minimum to begin investing. This is perfect for individuals who want to buy individual stocks but don't have enough money saved to do so.
Closing Thoughts
You should understand that when you start investing in any company, no matter how rock solid they may seem, always comes with risk. There's never a guarantee the company you invested in today won't go bankrupt tomorrow.
For this reason, use a few common practices when deciding what platform to use for investing.
First, diversify your investments so that you aren't putting all of your eggs in one basket. Second, and perhaps most importantly, always do your research and never invest any of your money on speculation alone. Even though micro investing allows you easier entry to investing by eliminating common barriers doesn't mean it should be taken any less seriously than traditional investing.
Posted-In: Fintech Education Markets Personal Finance General Best of Benzinga
View Comments and Join the Discussion!