Micro-Investing: How Does It Work And Is It A Viable Long-Term Solution?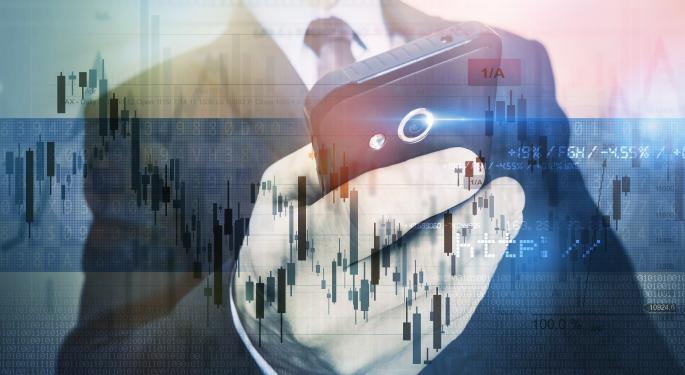 In Q4 2017, consumer spending increased 3.8%, reaching $12.028 trillion. The majority of those expenditures, however, weren't frivolous or unnecessary impulse purchases. Rather, two-thirds were allocated to healthcare, housing and other required services. To this end, it stands to reason that today's consumer might have slightly freer purse strings than in recent years past, yet any surplus funds are typically spent paying for basic necessities. Only one-quarter of that amount went to non-durable goods, including clothing and groceries.
Thus, as economic conditions continue to ebb and flow, remaining cost-conscious is a top priority. As such, new apps that allow anyone to start investing with only minimal pocket change to spare are surging in popularity. The top three leading the charge are Robinhood, Acorns and Stash. The crux of the marketing campaign is that interested investors don't need prior experience in the field, enticing anyone with a smartphone to join in and see what all the buzz is about.
One demographic the apps especially appeal to? Millennials. A recent industry study reveals that most "young millennials," a group defined by those aged 18 to 24 years old, have less than $1,000 in their savings accounts. What's perhaps more concerning is that a staggering 46% have absolutely nothing socked away. As such, when an app such as Robinhood comes along that makes it simple to start the saving process with minimal effort, it's not surprising that it finds a ready and willing audience.
In many ways, the apps mimic other instant gratification sites such as those in the online dating realm. A user simply has to find an investment option that looks appealing, swipe on the screen, and click to purchase. That familiar, fuss-free interface makes it even simpler to access.
In the case of Robinhood, users can buy and sell individuals stocks without a cost per trade. It recently rolled out a cryptocurrency trading service and of its three million existing accounts, one million are already signed up for early bird access to it. It's the only one of the three that is free for users to access and use. Acorns and Stash work in a similar manner, though each has its idiosyncrasies and they both charge users a minimal operating fee.
With Acorns, which also now has three million accounts, users can choose to have their outside credit and debit purchases rounded up to the nearest dollar. That extra amount is digitally invested. Stash gives users a little more flexibility and allows them to select from more than 40 exchange-traded funds (ETFs) and stocks in which to deposit their money. The base deposit amount required to do so is only $5.00. It's now up to two million active customers and five million educational subscribers.
So what's the bottom line? Are these programs just flash-in-the-pan solutions that offer a quick rush but no substantial earnings, or are apps the future of mobile investing? The answer is "a little bit of both."
At their core, micro-investing apps succeed because they take the guesswork and the initial down payment out of the process. Working with a traditional broker typically requires a minimum amount to get started, which can reach into the thousands. Moreover, if you want to move into mutual fund territory, you'll usually be required to shell out even more. To that extent, the apps take everything that was formerly daunting about investing, water it down to a few swipes and clicks, and remove barriers for entirely new generations to tap into the market.
They're also relatively protected against major market downturns. On average, investors using the apps only add around $25.00 into their accounts, which are both passive and non-retirement. While this can definitely add up over time, it's rarely enough that a market fluctuation would make a significant impact.
At the same time, it's important to remember that for the most part, the populations using micro-investing apps are novice, not seasoned investors. From an industry executive standpoint, we can see that their accounts are protected from such downswings, but that doesn't stop panic from setting in. This sentiment was especially apparent when the markets dove down in the beginning of February. Both Acorns and Stash sent out messages within their apps encouraging users not to worry and to simply ride the investment wave. Still, plunges like that can lead non-experienced investors to panic and make on-the-spot decisions that could negatively impact future savings.
Moving forward, it remains to be seen whether micro-investing apps provide enough of a platform for users to stick with them. In the short-term, investors should remain cognizant of not using the apps as their sole savings venue, but rather as a depositor for their "fun money" that they could comfortably lose in a market crash and still survive just fine financially. Tapping into employer-matched 401(k) programs or IRA alternatives should be top of mind, as should calculating how the apps' minimal fees can cut into already-minimal savings over time. As with any new solution that comes to life inside of the Digital Era, it's important to approach this one with a healthy dose caution.
The preceding article is from one of our external contributors. It does not represent the opinion of Benzinga and has not been edited.
View Comments and Join the Discussion!
Posted-In: contributor contributorsFintech Startups Personal Finance General