How To Find Whether A Company's Insiders Are Buying Or Selling Stock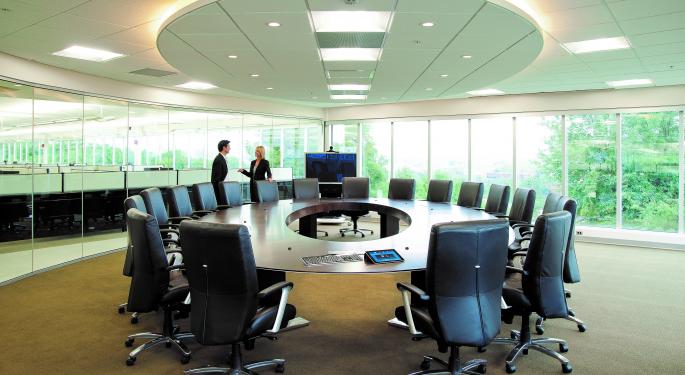 When it comes to sentiment, Wall Street often takes its cues from company insiders. The logic goes that a company's executives have more insight into the business than the average investor. Therefore, when insiders are buying, that's a bullish sign, and when insiders are selling, that's a bearish sign. (The term "insider" also applies to anyone who owns more than 10 percent of a company's outstanding shares).
The reason other investors can track insider transactions is that the SEC mandates that all insiders file paperwork if they buy or sell company shares in publicly available Form 4 filings. Through research platforms like FinanceBoards, we can analyze this information a little deeper.
For example, the Insider Transactions 12 Weeks widget shows a breakdown of insider activity in a specific stock over the previous three months. Here's an example of what that looks like. We can see that Facebook Inc (NASDAQ: FB) has had a number of insider sells in the past three months.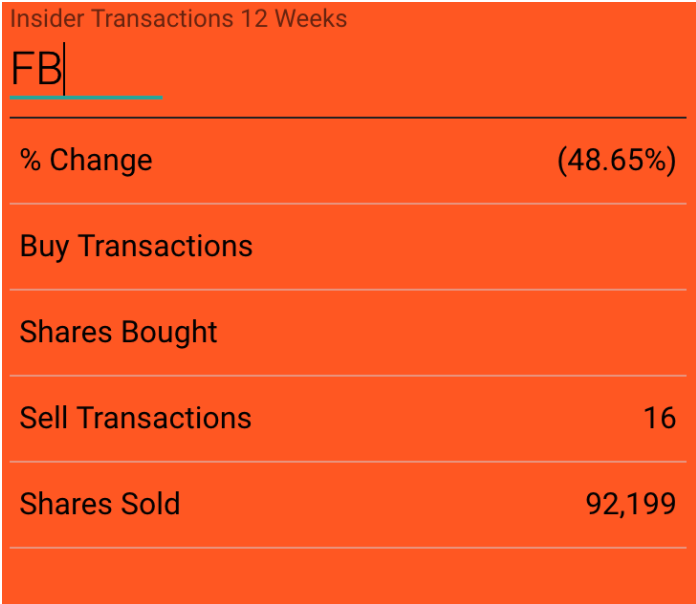 Specifically, we can see the percentage change in overall insider activity (compared to the previous 12 weeks), the number of transactions that were buys and sells, and the number of shares that were bought and sold by insiders over this time.
Compare the insider activity over the last three months to just the last month. Using another one of the Insider Transactions widgets, we can see the total value of shares of Facebook that have been sold by insiders over the last month.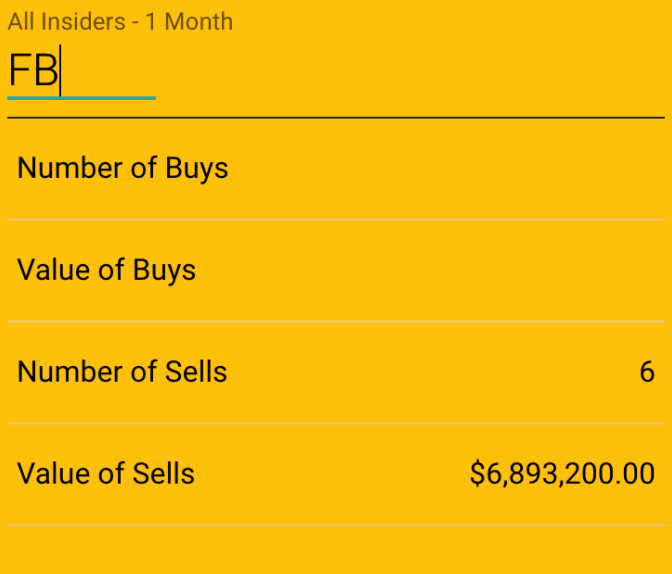 By itself, insider activity does not guarantee that a stock will move in a certain direction. But when taken into context, it can definitely provide a clue. For example of key executives, such as the CEO and CFO, are selling shares ahead of an earnings report, that's a signal that the impending numbers are going to be bad.
The size of the insider selling is also important. In the image above, $6.8 million in Facebook shares might seem like a lot, but it's a drop in the bucket for their $524 billion market cap. So take that into account as well.
Even though this information is available on the SEC's Edgar database, it can still be tricky to find. Platforms like this one make it easier to digest.
FinanceBoards is an editorial partner of Benzinga
Posted-In: FinanceBoardsFintech Education Buybacks Management Insider Trades Trading Ideas General Best of Benzinga
View Comments and Join the Discussion!