15 Unique Factors One Corporate Governance Firm Uses To Value S&P 500 Companies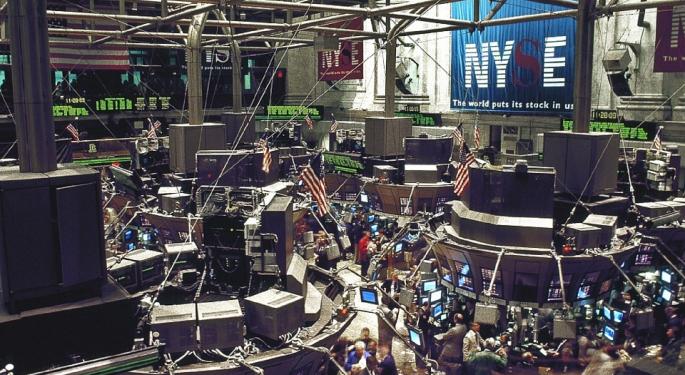 From social investing to value investing, everyone has their own strategy.
Each approach depends largely on factor ranking, with some ruling out stocks by corporate environmental records and others heavily considering executive turnover.
Cognizant of these uniquely weighted details, G&S Quotient developed a research and screening platform for 79 metrics of corporate governance and sustainability.
Updated every morning with data going back to 2007, the value categories span board composition, regulatory investigations, questionable accounting practices and management changes. User-defined parameters can include:
Number of chief financial officers in the past three years.
Number of times earnings estimate lowered in the past three years.
Number of Audit Committee investigations initially disclosed in the past three years.
Number of SEC staff reviews in past three years.
Gender diversity in the executive suite.
Voting policy and director resignation policy in uncontested elections.
If supermajority required to approve M&A activities.
If shareholder rights plan approved by shareholders.
Number of instances of suspension of trading in past three years.
Number of other public company boards the CEO serves on last reported proxy record date.
If directors authorized to appoint external experts without management consent.
Pay performance alignment: three-year average annualized CEO compensation versus three-year compounded annualized total shareholder return in peer group.
If shareholders have a say in pay.
Number of EPA or other regulator environmental investigations in the past three years.
And, number of regulatory investigations or litigation alleging human rights violation at the workplace, including within third-party supply or delivery chain in past three years.
The datasets currently cover U.S.-based S&P 500 companies but will expand to include the S&P 900 by October and the S&P 1,500 by May.
Using these sets, G&S Quotient supports value-based searches, company profile reports and lists of company scores filtered by user-defined metrics.
The firm's service is distinct from that of competitors in ranking companies by individual factors rather than by a single aggregate score. Knowledge of the methodology allows users to understand the data's applicability to their individual strategies.
To view all 79 factors included by G&S, contact Benzinga at licensing@benzinga.com.
Related Link: Leveraging Alternative Sources For Stock Picking: Kai Score
Posted-In: Alternative Data G&S Quotient quantitative analysis QuantsFintech Education Psychology General Best of Benzinga
View Comments and Join the Discussion!