Inferess Builds A 'Global Economic Map' Using Big Data—And Sells It To Funds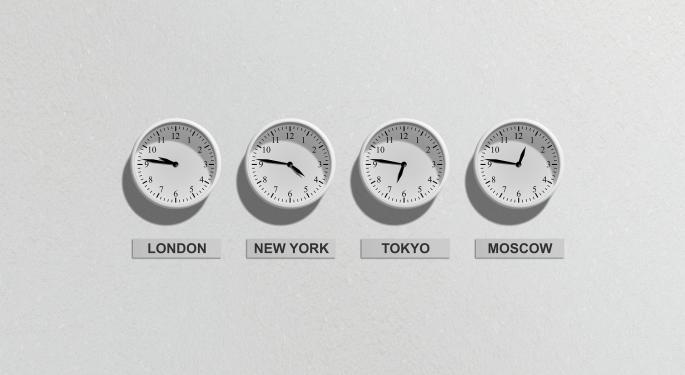 The Benzinga Fintech Summit is an event for those interested in finance, entrepreneurship, capital markets, deal-making, networking and accelerating their business.
It's a chance to interact with and learn from founders, C-Suite institutional executives, leaders of the biggest and hottest fintech companies, brokerages, banks, quants, hedge funds and managing directors from VC funds about the future of financial technology through networking hours, exhibiting, panels, and keynote addresses.
To get you prepared for the event, Benzinga will profile each fintech company exhibiting. Want to get involved? Submit your company here.
For this installment, we spoke with Inferess CEO Vishal Puri. The interview has been edited for length and clarity.
1. What does your company do? What unique problem does it solve?
Inferess reveals hidden links between companies around the world and tracks events that quickly ripple across the global economic network.
Our offerings provide unprecedented visibility into global economic map allowing investors, bankers, companies, regulators and governments to more accurately model investment strategies, corporate supply chain events, M&A opportunities, systemic risks and antitrust concerns.
2. Who are your customers?
Investment management firms.
3. How long have you been in business?
4 years.
4. Where are you located?
San Francisco.
5. Who is your company's leadership? What kind of experience do they have?
Co-Founder & CEO: Vishal Puri
- 17 years experience in engineering, pre-sales, and managing teams
- Extensive experience in data mining, natural language processing, machine learning, and predictive analytics across financial markets and search engines
- Developed market surveillance systems, search engines, at UBS Group AG (USA) (NYSE: UBS), Commonwealth Bank of Australia (ASX: CBA), GBST Holdings Limited (ASX: GBT), and StudyLink.
Co-Founder & Head of Engineering: Janek Bogucki
- 22 years in engineering and management of teams with 15+ engineers
- Developed machine learning, information retrieval, recommendation and financial systems at StudyLink and Monitise
- Author, Professional Scala book
- Extensive experience with NLP and text analysis
6. Anything else Benzinga should know about your company?
Inferess' initial news analysis product has been licensed by large quantitative investment managers with assets managed to range from $5 to $30 billion.
Inferess' proven language processing algorithms, combined with its new patented technology, provides a foundation to build a superior version of company intelligence product offering lower error rate, more current data and better backtest capability. Inferess' automation of the processing of large volumes of text from extensive sources enables the product to cover all listed securities.
If you're looking for cool fintech startups and access to top financial institutions, and are sick of attending stuffy corporate conferences, the Benzinga Fintech Summit is the event for you. Visit www.bzsummit.com for more details.
Connect with us on social media — use the hashtag #BZAwards and #Fintech to spread the word!
Photo credit: public domain
View Comments and Join the Discussion!
Posted-In: Benzinga Fintech Summit big data BZ Summit Fintech Hedge FundsFintech Hedge Funds General