Ursa Space Systems Thinks It Has The Edge In The Satellite Imagery Alternative Data Space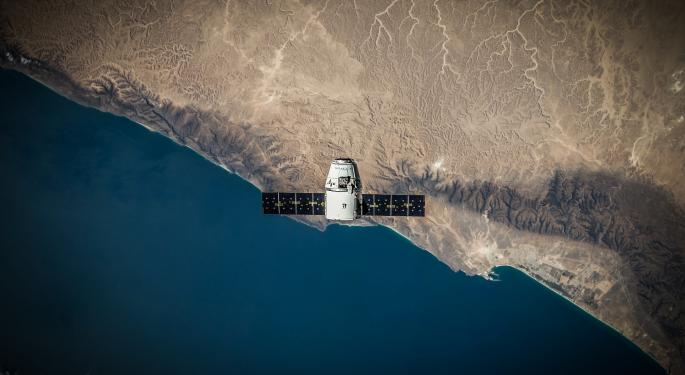 The Benzinga Fintech Summit is an event for those interested in finance, entrepreneurship, capital markets, deal-making, networking and accelerating their business.
It's a chance to interact with and learn from founders, C-Suite institutional executives, leaders of the biggest and hottest fintech companies, brokerages, banks, quants, hedge funds and managing directors from VC funds about the future of financial technology through networking hours, exhibiting, panels, and keynote addresses.
To get you prepared for the event, Benzinga will profile each fintech company exhibiting. Want to get involved? Submit your company here.
For this installment, we spoke with Derek Edinger, Ursa Space Systems co-founder.
A few months ago, Benzinga gave the low-down on Ursa Space Systems, a startup that provides hedge funds and other financial services firms with satellite data imagery. The rise of big data has shown funds that they can plug satellite data into quantitative investment strategies and other data-driven processes. In turn, this technological advance has led to a sub-industry of alternative data startups providing data like Ursa does.
The space has seen the rise of several startups offering satellite imagery. However, the standard for satellite data capture is optical imagery, which are just photos taken with traditional high-powered cameras.
Alternative Data: The Next Episode
Derek Edinger, an Ursa co-founder, says that traditional optics have limitations that can't always meet the demanding needs of data customers, however.
"The dirty secret about [optical imagery] is cloud cover," Edinger said. "Every picture you see is hand-picked to be cloud-free. There are parts of the world that are so perpetually cloudy or smoggy, that for products that require a frequent and reliable data update, it's just not possible to do with [optical imagery]."
Ursa, however, feeds data to its partners from satellites equipped with radar imagery capture technology, which can cut through cloud cover and through the dark of the night to offer more reliable data.
That reliability is key, as funds are placing trades based off satellite data. Therefore, data vendors need to provide reliable, useful updates to stay on as vendors.
"In our opinion, data has to be frequent and reliable, Edinger said. "A lot of the data we provide needs a weekly update, and we're able to give 100% fresh data every week because of that technology."
The Customer Is Always Right
Edinger said the reason Ursa focuses on radar tech is because of the company's customer-centric, rather than technology-centric model. Its client list also includes non-governmental organizations in addition to those in the financial sector.
"There's this huge gap between satellite data and the data the end user, say, a commodities trader, wants," Edinger said. "They're just worlds apart. We saw an opportunity to bridge that gap in a couple different ways. There's a technological bridge that takes the imagery from satellite technology and turns into data and delivers it to people. There's also a cultural language bridge. What differentiates Ursa is that we really focus on understanding our customers and their problems, so that we bring the right solutions to bear to solve them, and not the other way around."
You can check out what Ursa has to offer at the Benzinga Fintech Summit in San Francisco September 28.
Photo credit: public domain
Posted-In: Alternative Data satellite Ursa Space SystemsFintech Hedge Funds General
View Comments and Join the Discussion!