Ursa Space Systems: Bringing Satellites To Wall Street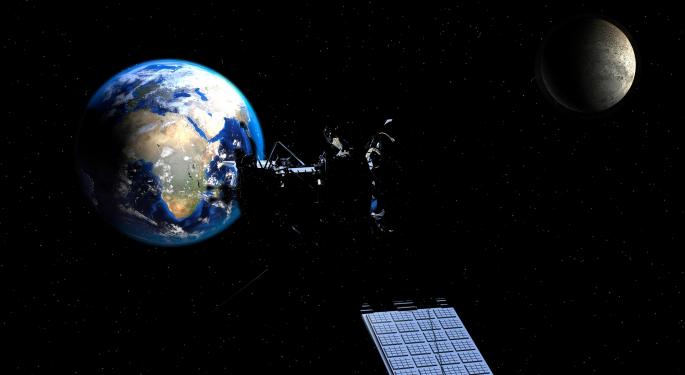 It's almost that time of year.
The 2017 Benzinga Global Fintech Awards, competition to showcase the companies with the most impressive technology that are paving the future in financial services and capital markets, is one week away.
To get you prepared, Benzinga profiled some of the most exciting fintech companies that will be there.
For this installment, we caught up with Ursa Space Systems, a company that's using satellites to disrupt Wall Street.
What does your company do? What unique problem does it solve?
Ursa Space Systems delivers reliable global economic intelligence to decision makers, providing transparency for parts of the world that have traditionally been opaque. For the 80 percent of countries that have no official reporting on economic activity (the non-OECD countries), it's almost impossible to get any reliable information. For example, Chinese crude oil inventory data have traditionally been unpredictably intermittent and self-reported by government.
Ursa just launched an expanded China Oil Storage product, which includes weekly tank measurements of 76 percent of China's crude oil inventories as well as contextual information such as tank owner, product and storage type. This product includes 100 percent of China's Strategic Petroleum Reserves.
Ursa's products have been used as an anchor in the crude oil balance sheet of imports, exports, runs, and production, which are the four factors influencing inventories. Other use cases include macro-economic analysis, predictive stock models and systematic trading.
Who are your customers?
Ursa's customers include companies in the financial and business sector, as well as NGOs.
How long have you been in business?
Ursa was founded in October 2014.
Where are you located?
Ursa headquarters are located in Ithaca, New York.
Who is your company's leadership? What kind of experience do they have?
Adam Maher, founder and CEO, has over 10 years of experience in the satellite industry. Before founding Ursa, Maher worked at Space Systems Loral where he served as Principal Spacecraft Systems Engineer supporting commercial and US business.
Julie Baker, Co-Founder, data and operations lead, has over 30 years of experience in the software industry, including approximately 15 years as a software developer and 15 years in technical leadership. Previously as a VP/COO, she led advanced R&D and product development in computer security and information management.
Derek Edinger, Co-Founder, strategic partnerships lead, has over 20 years of satellite industry experience and was previously Director of Product Strategy and Development at Space Systems Loral.
Matt Wood, VP sales and marketing, has 20 years of go-to-market experience in the geospatial intelligence sector with substantial leadership and international experience in product management, product marketing, and business development. Prior to joining Ursa, he was most recently Go-to-Market Lead at Google / Terra Bella and Skybox, where he led the team and strategy for satellite-imagery based analytics products.
Anything else Benzinga should know about your company?
Ursa is the first company to reliably deliver weekly reports on China's Oil Stocks, disrupting energy and commodities markets and providing early insights.
Why is Ursa so reliable? Ursa uses special satellite-based technology that is not hampered by clouds or lighting conditions, as well as proprietary analytics, to deliver information about any location on the globe. Ursa can guarantee an observation of a location up to twice a day.
Want to attend the Benzinga Fintech Awards next week? Click here to buy a ticket and network with some of the biggest players in fintech.
Posted-In: FinTech AwardsFintech Markets Tech Interview Best of Benzinga
View Comments and Join the Discussion!