Which Money Transfer Service Is Right For You?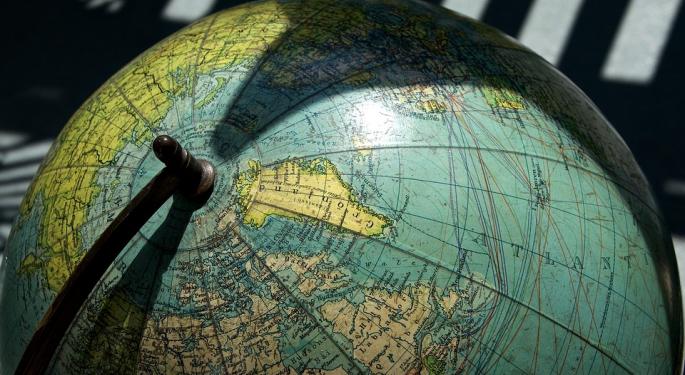 Regardless of what kind of Forex trader you are, you undoubtedly want a money transfer service compatible with the way you trade. That may mean time is a top priority. Or maybe you are a frequent trader and want a service without flat fees. Maybe you trade in an exotic currencies and you just need a service that supports them.
With that in mind, we've researched a list of six popular money transfer services and outlined what each has on offer for every kind of Forex Trader.
Perhaps the transfer service with the most global presence, World First is a UK-based company with offices in the United States, Australia, Hong Kong, Singapore and The Netherlands. The company's appeal lies in its "Best Rate Guarantee" in which they will match competing quotes within three hours of receiving it. Unfortunately for some U.S. traders, World First is not available in Alabama or Nevada.
Minimum Transfer: $1,000
Currencies Supported: 121
Fees: $10 for transfers less than $10,000
Transfer Time: 1-4 days
Transfers made through online, email, or phone
A disruptor among money transfer services, Midpoint is the first company to establish a peer-to-peer model within the transfer industry. Midpoint's match feature pairs businesses and individuals with opposite currency requirements, eliminating the varying cost within the rate spread and locking in the expense at the midpoint of the interbank market. While the model is quick and convenient, due to regulations, North American customers must deposit transfer amounts in a Barclays USD or CAD account in the UK.
Minimum Transfer: None
Currencies Supported: 22
Fees: Vary based on amount
Transfer Time: 1-3 days
Transfers made through online
Traders just looking to dip into Forex trading will likely find TorFX's lack of fees appealing, and most transfers come with surprisingly favorable spreads. Unfortunately, TorFX is still a growing company and only has offices in the UK and Australia, which can cause some variation in support and transfer speeds.
Minimum Transfer: $100
Currencies Supported: 60+
Fees: None
Transfer Time: 1-3 days
Transfers made through online or phone
Currencies Direct is another UK company with fairly global presence, although it is more compatible to lower volume users. With a low minimum transfer limit, generally quick transactions, and in the majority of circumstances, no flat fee, Currencies direct is a very user-friendly service. On the downside, due to regulation the service is not available in Alabama, Hawaii, and Nevada.
Minimum transfer: $100
Currencies Supported: 39
Fees: None, except in rare circumstances
Transfer Time: 1-3 days
Transfers made through online, email, or phone
OFX (formerly USForex)
One of the most broadly established money transfer services, OFX operates in over 90 countries and offers email alerts and the option to schedule transfers or put an order in for a specific rate. While OFX is another transfer service with no flat fees, its rates can sometimes be a bit higher and transactions can sometimes take longer than other services.
Minimum Transfer: $150
Currencies Supported: 55
Fees: None
Transfer Time: 1-5 days
Transfers made through online or phone
Transferwise adopted a different approach to the peer-to-peer model by forgoing the international exchange fees in direct transfers. Instead of wiring money directly from payee to recipient, the service acts as a broker, exchanging currencies from other, separate transactions. While the model is generally cheaper, with only Transferwise's own fee attached, the model also means that there is a $10,000 limit to each transfer and the transfer time can vary greatly.
Minimum transfer: None
Currencies Supported: 40
Fees: 1% on amount up to $5,000, 0.7% on additional funds
Transfer Time: Varies from 1 day to more than a week
Transfers made through online, email, mobile app
For the widest coverage and best ease of use, Transferwise offers a compelling service. Transferwise also offers the best mobile application and user experience, making it ideal for paying friends and family.
Midpoint offers the fairest and most transparent rates. For business and high value transactions, Midpoint is by far the cheapest. Midpoint is also the only service that charges the same fee on all currency pairs and destination countries.
For regular and low value transactions, World First and TorFX are good choices.
Posted-In: Fintech Education Emerging Markets Eurozone Forex Travel Global Markets Best of Benzinga
View Comments and Join the Discussion!