A Roboadvisor Built Specifically For Registered Investment Advisors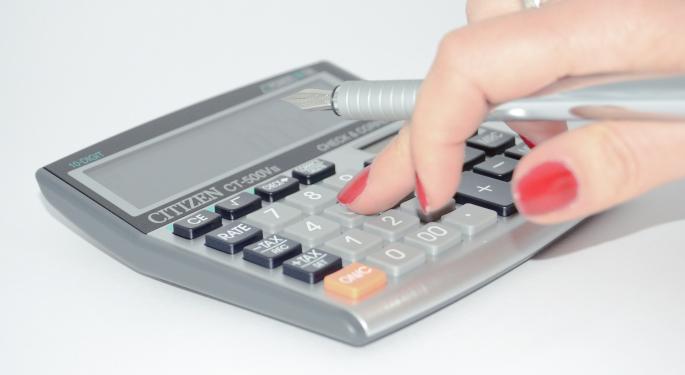 It's almost that time of year.
The 2017 Benzinga Global Fintech Awards is a competition to showcase the companies with the most impressive technology that are paving the future in financial services and capital markets.
To get you prepared for this year's awards, Benzinga will profile each fintech company that has applied. Find out more about the event here.
For this installment, we spoke with RobustWealth CEO Rick Frisbie (answers have been edited for length and clarity).
What does your company do?
RobustWealth is a digital wealth management platform built for investment advisors. RW integrates previously modular features into one seamless suite. Advisors leverage the platform to optimize their practice on their clients' behalf. The technology is delivered in a completely private labeled environment customized to the advisor's brand. Portfolio solutions can easily be made bespoke for the client. RobustWealth only charges fees when automated rebalancing services are turned on. Otherwise, the suite of investment, operational & technology optimizers are provided free of charge.
What unique problem does it solve?
RobustWealth's technology was developed for investment advisors to help optimize their practices. The platform seamlessly integrates an array of services into one integrated suite. Those features include: automated rebalancing, billing/remittance, document vaults, electronic account opening, institutional quality goal-&-risk based investment portfolios and the open architecture use of investment options.
Who are your customers?
Our independent model means we do not compete with the advisor, unlike B2C robos or discount brokerage platforms. RobustWealth works directly with advisors and due to the flexibility of our platform, we are able to work with both new advisors as well as advisors managing over $1 billion in assets.
How long have you been in business?
RobustWealth was founded in 2015 by Mike Kerins, CFA, and has been a live platform since the fall of 2016.
Where are you located?
RobustWealth is headquartered in Lambertville, New Jersey, and has offices in Denver and the San Francisco Bay Area.
Who is your company's leadership? What kind of experience do they have?
RobustWealth is led by CEO Rick Frisbie and founder Mike Kerins, CFA along with our chief investment officer, Rob Cavallaro, and chief technology officer, Chris Kerins. Together our executive team brings nearly 80 years of industry experience and leads a team of 25 employees.
Anything else Benzinga should know about your company?
M. Kerins and Cavallaro are natives of the Delaware River Valley. They spent their formative days near where President Washington made his crossing. Of course, that has very little to do with financial technology and investment management.
RobustWealth is a 25-person strong team of developers, investment professionals and client service concierges. We comprise a diverse staff from many countries and all walks of life. What binds us is our comradery and mutual respect for one another. We want to deliver the best possible platform engineered for advisors. Our earliest investors were financial advisors, and they guided us, every step of the way, as we built the optimal model for their practices.
_________
For another fintech profile, click here to read about how Validis, a cloud-based fintech, extracts and standardizes financial data.
If you're looking for cool fintech startups and access to top financial institutions, and are sick of attending stuffy corporate conferences, the Benzinga Global Fintech Awards is the event for you. From its first year in 2015, the competition grew to over 250 applicants and over 500 attendees in 2016.
Connect with us on social media — use the hashtag #BZAwards and #Fintech to spread the word!
Posted-In: Benzinga Fintech Awards Benzinga Global Fintech Awards Chris KerinsFintech Success Stories Tech Interview General Best of Benzinga
View Comments and Join the Discussion!