TradingView: Where Social Media Meets The Markets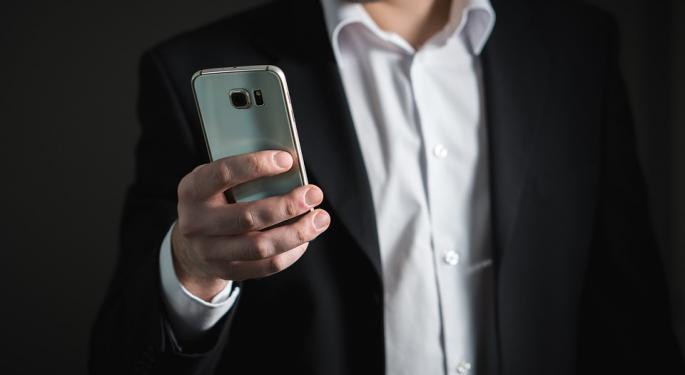 According to Stan Bokov, co-founder and Chief Operating Officer of TradingView, there are two major struggles faced by retail traders and investors: avoiding isolation and finding legitimate guidance. Relying on a few computer monitors to supply real-time market action and news from vetted sources can make trading a pretty neurotic and costly experience. Bokov recognized that there is a dearth of cohesive outlets for traders to rebound ideas and analysis off of a receptive and reliable audience.
"It's really difficult for non-pro traders and investors to find like-minded individuals and talk to them. The pros sit in an office and have Bloomberg, which means they are always plugged in. The regular folks are always pretty much left one-on-one with the market," Bokov explained in a recent interview with Benzinga. "There you are, sitting with your broker platform, you're reading news, and that's it. It's up to you to make a decision. Then you would go someplace else to talk about the markets, whether it's Twitter Inc (NYSE: TWTR) or Stocktwits, message boards, forums. It was really fragmented, we wanted to bring all that into one place."
Bloomberg For Regular Folks
TradingView was created in 2011 with that intent, to bring the disparate elements of trading together and provide traders affordable access to resources beyond a one-way stream of opinion and market data.
Bokov characterized it as "Bloomberg for regular folks," elaborating that it offers users access to a free analytics platform through which they can share expertise, insight, or even just interest in global markets with traders all around the world.
However, the democratic philosophy inherent to any online social platform introduces the problem of legitimacy. To guarantee that users post ideas in good faith, Bokov adopted the social media model of requiring each user have an identity and a public record.
"Everybody gets a profile page, and on it we've got reputation scores, rankings, social activity, followers, personal info. There's also a track record, every idea that you've ever published is on your profile and cannot be deleted without deleting the entire profile," Bokov said.
Every chart that a user publishes goes to the public gallery on the TradingView homepage where other traders can "like" or comment on the analysis and follow the author for more posts. The charts themselves are HTML-based and allow users plot their own technical indicators, illustrate calls to other traders, and easily share and embed the interactive charts across different devices.
If You Build It, They Will Come
To call TradingView a social network for traders is a little imprecise. It is a more a analytics platform for traders who want to communicate. Bokov maintained that the backbone of the platform is the charts and tools users can access to generate analysis on the stocks, bonds, Forex, and money markets. The large and committed user base is a result of the platform,
"At first we had to convince people to come with the tools, the platform," Bokov said, "Nobody wants to be part of a social network where there are no people, why would I go somewhere where nobody hangs out? Now the community is building on itself."
The dynamic and shareable framework of TradingView's charting software facilitated the social aspect. It permitted traders the opportunity to broaden their understanding hone their skills in a low risk social environment. In that way, Bokov explains TradingView is as much an education platform as it is a tool for veteran traders.
"You can make unprofitable calls, everyone does" Bokov said. "The key is learning from it. What were you thinking, why did you make that decision? And learn something from it for next time."
A One-Stop Shop For Traders
TradingView now has a monthly active user base of 1.4 million people, making the "social media for traders" characterization understandable. But Bokov is interested in expanding the trader half of the equation. That expansion has included the introduction of a stock screener for over 10 countries, an economic calendar, and the ability to trade with several brokerages including FXCM and CQG-enabled brokerages. His goal for TradingView is to provide a one-stop shop for traders, including backtesting, risk management, newsfeeds, and automated trading.
What is interesting is that, while the original draw of TradingView was the advanced charting and analysis tools, it is now the robust community and sharing aspects of the website that will determine its continued growth as a trading platform.
"We have a platform that's meant to continue growing, we're going to get more people sharing their ideas and that is the path to really becoming the global one stop shop for people who want to talk about the markets." said Bokov.
To hear more about TradingView, tune in at the 23:30 mark in the track below to listen to Benzinga's PreMarket Prep interview with Stan Bokov.
PreMarket Prep is a daily morning show about short term trading ideas and technical setups. Listen live from 8-9 ET here, and check out past episodes here.
View Comments and Join the Discussion!
Posted-In: Fintech Education Entrepreneurship Eurozone Technicals Forex Markets Trading Ideas Best of Benzinga