PortfolioEffect Utilizes Real-Time Risk Metrics To Create Alpha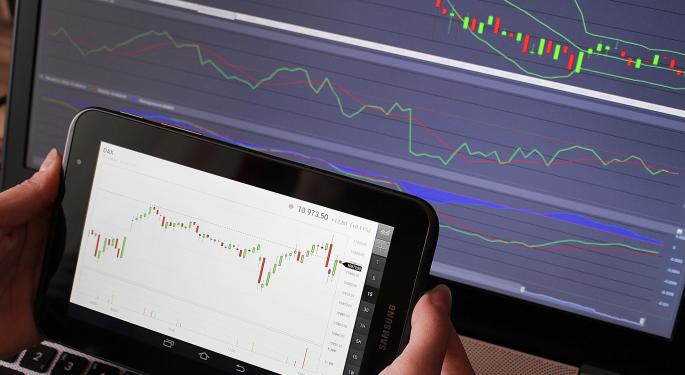 It's almost that time of year.
The 2017 Benzinga Global Fintech Awards is a competition to showcase the companies with the most impressive technology that are paving the future in financial services and capital markets.
To get you prepared for this year's awards, Benzinga will profile each fintech company that has applied. Want to get involved? Submit your company here. For this installment, we spoke with PortfolioEffect Director Stephanie Toper (answers have been edited for length and clarity).
What does your company do? What unique problem does it solve?
Toper: PortfolioEffect provides a unique platform to compute real time risk metrics, optimize, backtest and forecast. All our computations are using tick market data. It means if you have a news event or a flash crash, you risk metrics should indicate you right away what is happening and you can react accordingly. Imagine if you had to wait the end of day numbers to be able to rebalance your portfolio accordingly, it might be too late.
It's powerful tool to develop your strategy and create alpha. We have some of the strategy examples on our website or blog.
40+ portfolio metrics (VaR, ETL, alpha, beta, Sharpe ratio, Omega ratio, etc.)
Supports R, Matlab, Java & Python
10+ portfolio optimizations
8k+ market tick data sources since 2012 (stocks, indices & ETFs traded on NASDAQ). Clients can also upload their own market data (e.g.: Chinese stocks).
Who are your customers?
Toper: Our main customers are hedge funds, asset managers and single users. We have two main products right now:
Our user friendly platform that you can access through 4 APIs: Python, Matlab, Java and R
Two databases that we sell through Quandl (Vol&Risk Factors, Risk&Performance Metrics)
Coming up: Forecasted Vol databases end of day (today,1D,1W) & Intra-day (now, 15min, 30min). If some people are interested, let us know and we can keep you up updated when they are live.
How long have you been in business?
Toper: We have been in business for about five years. At first, we had a long research phase to be able to compute real time risk as this topic is still under research of a lot of academics. Product is now ready to use. We are currently the selling and partnering phase.
I used to work in different front office positions. I noticed that a lot of institutions are not able to provide intra-day risk, which could be very frustrating as a trader where knowing alpha, beta, vol of your portfolio is crucial to understand the complexity of the market or develop accurate strategy.
Being able to deal with tick market data is the future.
Is there anything else Benzinga should know about your company?
Toper: We are working with different partners to integrate our real time risks to their platforms. If you want to become partners, contact us.
If you're looking for cool fintech startups and access to top financial institutions, and are sick of attending stuffy corporate conferences, the Benzinga Global Fintech Awards is the event for you. From its first year in 2015, the competition grew to over 250 applicants and over 500 attendees in 2016.
Connect with us on social media — use the hashtag #BZAwards and #Fintech to spread the word!
Posted-In: Benzinga Global Fintech AwardsFintech Entrepreneurship Startups Small Business Tech Interview General Best of Benzinga
View Comments and Join the Discussion!