New Internet Boom via ETFs (FDN, SOCL, GOOG, FB, LNKD)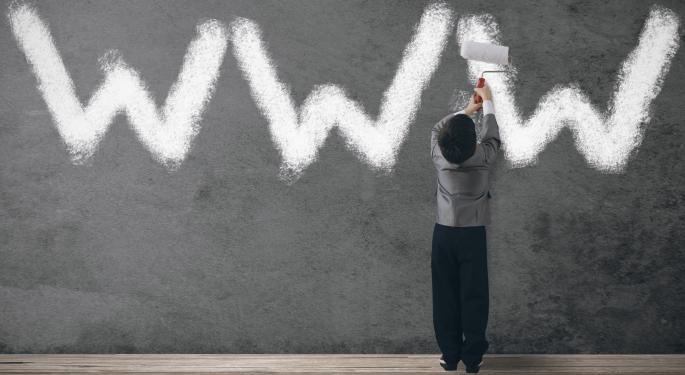 Today the markets are pulling back from highs, but there is one sector that continues to attract buyers.
The Internet stocks are flying high again and the First Trust Dow Jones Internet Index ETF (NYSE: FDN) is trading at a new all-time outperforming the market by 100 basis points on Tuesday.
Experiencing an even better day is the niche social media stocks with the Global X Social Media ETF (NYSE: SOCL) up 4.0 percent.
See also: ETF Outlook for Wednesday, December 11, 2013 (IGN, PBE, EWA, XLF)
The two ETF have some overly with their top ten holdings, but for the most part FDN is more of the "old school" Internet companies and SOCL is more heavily weighted with stocks of companies in the infancy stages. Top holdings for FDN include Google (NASDAQ: GOOG) and Amazon.com (NASDAQ: AMZN). Whereas the top two holdings for SOCL are Chinese social media company Tencent and U.S.-based LinkedIn (NYSE: LNKD).
There are three positions that are in both ETFs top ten holdings, GOOG, LNKD, and Facebook (NASDAQ: FB).
Both ETFs are trading at their best levels ever, but SOCL is putting together a better 2013 with a gain so far of 61 percent. FDN is no slacker versus its other peers with a gain of 47 percent this year.
The future of technology and the Internet will be based on the way people do business a decade from today. Think about how social media has changed the landscape forever and how there is still more to be developed. The winners will be a combination of the old school companies like Google as well as the latest darlings such as Facebook.
The two ETFs allow investors to gain exposure to both sides of the future of technology through the old guard and the up and comers. Even though there is some overlap between the two ETFs, an investor could realistically own both as part of a core and explore strategy. This is one of the rare times two ETFs in the same sector make sense in a portfolio.
Posted-In: Sector ETFs Specialty ETFs ETFs Best of Benzinga
View Comments and Join the Discussion!