O'Shares OGIG ETF Captures Disruptive Innovation, Shares Rise Over 106%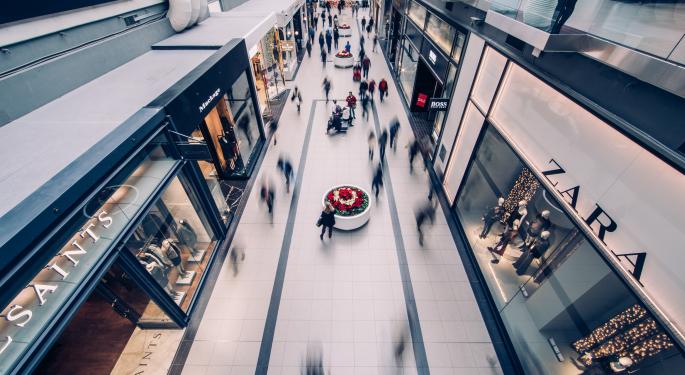 Since the historic liquidation in financial markets this past February and March, the O'Shares Global Internet Giants ETF (NYSE: OGIG) successfully outperformed its broad-market equity index peers, rising to an all-time high of $42.23, a 106.20% rise from the March trough to July peak.
What Happened? Co-founded by businessman and entrepreneur Kevin O'Leary, alongside CEO Connor O'Brien, O'Shares Investments offer investors exposure to financially sound companies.
The firm's investment vehicles include the O'Shares U.S. Quality Dividend ETF (NYSE: OUSA), O'Shares U.S. Small Cap Quality Dividend ETF (NYSE: OUSM), and O'Shares Europe Quality Dividend ETF (NYSE: OEUR), all of which invest in companies with strong profitability, balance sheet durability, as well as dividend coverage and growth.
The company's OGIG index, which captures the growth and profitability of companies not in the traditional tech-sector definition, recently gained popularity for its unique scoring methodology.
On a trailing 12-month basis, the revenue growth rate across the OGIG portfolio is 38%, whereas, for the S&P or tech-sector, the typical growth rate is 10%.
As a result, after innovation-focused companies caught support and rose to historic highs following the forced COVID-19 digital transformation, OGIG further reduced risk and increased returns for investor portfolios.
"What we found from our research is that the majority of the stocks in the traditional indexes, whether it's S&P or Nasdaq, had negative revisions on both revenue and earnings, whereas the stocks in OGIG experienced more upward revisions," O'Brien said in an interview with Benzinga.
"There is money. The Fed and Congress have put trillions of dollars into the economy to make up for the lost jobs. More of that money is going to the digital channels, less is going through traditional sales channels."
Why It Matters? Despite the global economic shutdown causing businesses to shutter, it's important to remember that past crises have predated lasting innovation and growth.
"Digital transformation of the U.S. economy is accelerating because the pandemic is forcing companies to change, fast," said Kevin O'Leary, Chairman of O'Shares ETFs.
"The U.S. economy, we call it 'America 2.0', could get six years of digital transformation packed into six months, with companies adopting technology, selling more directly to customers, and expanding their margins."
To learn more about reduced-risk, high-return investments with O'Shares, click here.
Photo by Burst from Pexels.
View Comments and Join the Discussion!
Posted-In: Connor O'Brien Kevin O'Learn O'Shares InvestmentsNew ETFs Movers Trading Ideas Interview ETFs Best of Benzinga