Cramer Says Getting Over Coronavirus Crisis 'Not Enough' To Lift The Economy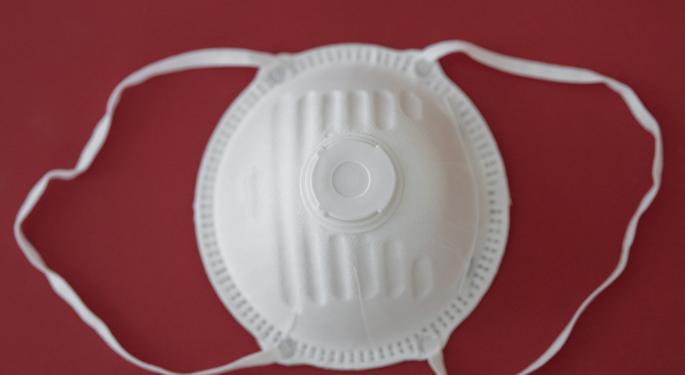 Beating the COVID-19 pandemic is "not enough" to lift the economy back to its prior glory, and bulls are "confused," CNBC's Jim Cramer said Wednesday on "Mad Money."
What Happened
Travel, retail, restaurant and other "recovery" stocks have seen strong momentum, as there is reason to believe the worst of the pandemic is now behind us, Cramer said.
Yet as the public health situation continues to improve, the economy will need to deal with large-scale unemployment, the CNBC host said.
"I'm betting the field will be spread out by the time we get to the homestretch, and many of the current winners will fall behind." Cramer said. "Right now the bulls are focused on the wrong problem. I think they're confused."
Why It's Important
Stocks that are part of the "recovery" sector will need a stronger economy to thrive, Cramer said. Many of these companies face strict limits on how they can operate, such as seating capacity in restaurants.
Investors should look at "stay-at-home tech stocks" instead, Cramer said. Unlike other sectors that face limitations, these companies will become even more important as companies realize "how much money they can save with remote work."
What's Next
Looking forward, the market appears to be overlooking a potential wave of small business bankruptcies over the summer as the Paycheck Protection Program runs its course, Cramer said.
"Even though the mega-cap techs are in last place now, they're the ones I'd bet [on] as people realize the economy looks a lot uglier once the stimulus goes away," he added. "No, the FAANG stocks won't win going away as usual, could be a photo finish, but they always own the homestretch."
Related Links:
These 10 Stocks Have Surged During The Coronavirus Pandemic
Coronavirus Update: 4 out of 5 Americans Spending Less Money When Social Distancing
View Comments and Join the Discussion!
Posted-In: CNBC Coronavirus Economy Jim Cramer Mad Money UnemploymentEconomics Media Best of Benzinga