TD Ameritrade's JJ Kinahan On Jobs Report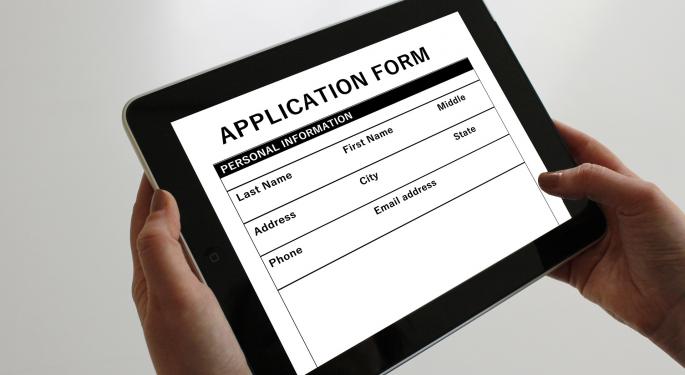 TD Ameritrade Holding Corp. (NASDAQ: AMTD)'s chief strategist JJ Kinahan took a few minutes out of his day to talk about Friday's jobs report with Benzinga.
Kinahan was quick to point out that the jobs report, which showed the U.S. economy added 235,000 jobs, was "very positive." he headline number came in higher than expected. In addition, the jobs report demonstrated wage growth and job creation in several sectors which haven't seen gains in some time.
Wage Growth Concerns
Of particular note, wages did grow more than 2 percent, but the average hourly earnings rose 0.2 percent — short of the 0.3 percent analysts were expecting.
Kinahan brushed off any concern and noted that at this point in time the U.S. Federal Reserve is looking for inflation growth "wherever they can get it" and helps make the case for a rate hike.
Construction Sector
Kinahan believes the construction sector benefited from weather conditions throughout the relatively mild month of February. Looking forward, growth in construction jobs are likely to continue given expectations for a large-scale infrastructure spending plan from the Trump administration. However, it is also possible that an early start to the construction season could slow down momentum in the near term.
Retail Concerns
Moving on, Kinahan pointed out that retail jobs took a hit in February, although this could be directly attributed to the difficult state of the retail environment where companies are still figuring out an ideal store and employee allocation plan.
The Bottom Line
Finally, Kinahan argued that Friday's job report was "positive" for the Trump administration, being the first full report since President Donald Trump took office.
Also, the jobs report solidified the case for a Federal Reserve interest rate hike and another two or three rate hikes could be expected afterward given the strong momentum in the economy.
"Once you have momentum, you can't lose it," he concluded.
See Also:
Posted-In: Benzinga Donald Trump JJ Kinahan Jobs DataEconomics Federal Reserve Media Interview
View Comments and Join the Discussion!