TD Ameritrade Launches New Features To Help Traders, With More Coming Later This Year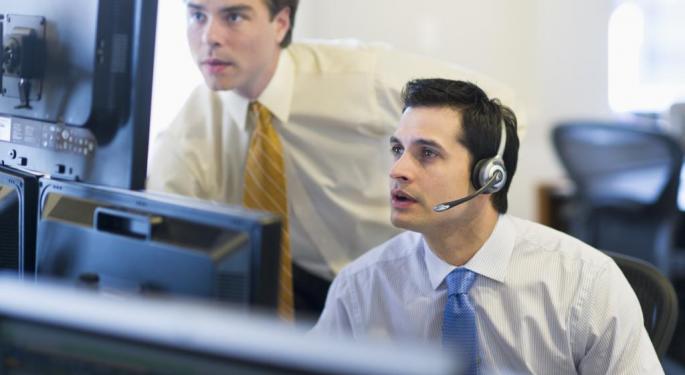 TD Ameritrade Holding Corp. has launched a couple of features over the past week and more are on the way.
The company recently unveiled Trade Finder, a new trading technology for Trade Architect users that reveals potential options trades based on client market expectations.
"It helps them to come up with strategies that might be the right fit based on high probability trading tactics," Nicole Sherrod, managing director of trading at TD Ameritrade, told Benzinga. Thus, a trader could look at a stock like Apple Inc. (NASDAQ: AAPL), see where it is currently trading and say, 'I think it's going to $130 by the third Friday in September.' Sherrod said the platform will then lay out the strategies that traders could employ, which would "take the least amount of capital to return the best possible reward."
"When we designed it, we tried to make it as simple and easy to use as possible," she continued. "We tried to take a lot of the jargon that comes along with options trading out of it just to make it really super simple and easy to use."
Related Link: Why Robo-Advisors Are 'Great' For The Advisory Space
More On The Way
Trade Finder is not the only new feature that TD Ameritrade has launched this year, nor will it be the last.
"We have so much that's on deck for the year," said Sherrod. "Probably the big one that a lot of our clients are waiting for is the reskin of the thinkorswim platform that's gonna be rolling out in late August."
Sherrod referred to the reskin as a "freshening up of the platform" that will also include a performance upgrade.
"It's gonna be better looking, easier to use and then also a little bit faster than it is today," she said. "Another thing that we're working on is, when we first built out thinkorswim, it was a platform built for derivatives traders. Over the course of the past few years we've really been trying to bring to market a lot of fundamental and equities features as well, so it's a great platform for equities traders as well."
TD Ameritrade will also begin to roll in all of the Federal Reserve data. That data is due to arrive early this fall. Sherrod said it is something the company is "really excited about."
"From a mobile perspective we rolled out a new feature called In-App Chat in TD Ameritrade Mobile Trader," Sherrod added. "That [feature] allows our mobile users to text message directly with a service associate for issue resolution. They can also screen share with a service associate if they're having problems configuring the app exactly how they want it."
Disclosure: At the time of this writing, Louis Bedigian had no position in the equities mentioned in this report.
Posted-In: Nicole Sherrod TD Ameritrade thinkorswim Trade Architect Trade FinderEntrepreneurship Exclusives Tech
View Comments and Join the Discussion!