Why AstraZeneca's Coronavirus Trial Halt May Not Be As Bad As It Sounds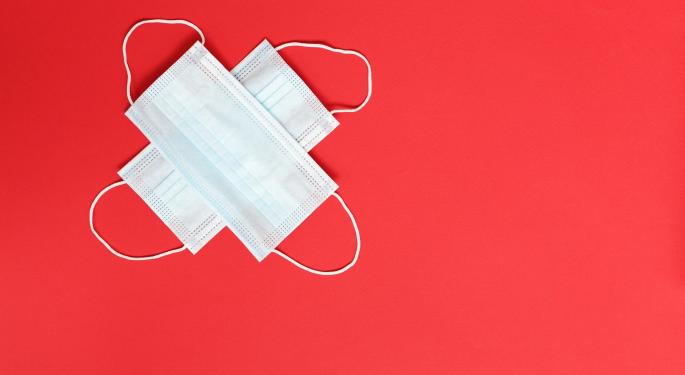 Coronavirus vaccine developer AstraZeneca plc (NYSE: AZN) said Tuesday that a Phase 3 trial being conducted with Oxford University has been put on hold for a safety review.
Several experts said they're not overly concerned the development will derail the likelihood of a COVID-19 vaccine in the near-term.
AstraZeneca Investigates Adverse Reaction: Tuesday's halt isn't the first time the vaccine's development has been put on hold, and it is merely a standard process when something new needs to be investigated, U.K. Health Minister Matt Hancock told Sky News.
U.K.-based AstraZeneca is investigating whether an adverse reaction in a trial volunteer is related to the vaccine or not. The length of the pause will depend on what the company uncovers in its investigation.
Benzinga is covering every angle of how the coronavirus affects the financial world. For daily updates, sign up for our coronavirus newsletter.
Gottlieb Says Trial Will Resume: One adverse reaction among a trial of 10,000 people is "going to cause concern" among regulatory agencies, former FDA Commissioner Scott Gottlieb said on CNBC's "Squawk Box."
Rival drugmakers exploring their own vaccine are likely to be asked to look at their data to see if there is a similar case that went missing, he said.
AstraZeneca's trial will likely be on pause for "days [or] maybe a couple of weeks," Gottlieb said, adding that there is no reason to believe the trial would be shelved permanently — provided there is no new evidence uncovered that would cause additional concerns.
Overall, AstraZeneca's pause isn't necessarily "bad news," as the illness could be related to vaccines in general and not necessarily the coronavirus vaccine, he said.
"It may well end up being the case that this could be a very rare side effect associated with both COVID and COVID vaccination."
White House Reacts: AstraZeneca's pause is proof the medical community is proceeding with trials in a safe manner, Dr. Scott Atlas, an advisor to President Donald Trump, told Fox Business.
The public should be "assured" by the pause that all precautions are being taken, he said.
"The president and no one in the administration has any input or any knowledge of the data as it goes."
Nevertheless, the timing is "unpredictable" but the White House expects a vaccine to be made available in some form by the end of 2020, he said.
Related Links:
Ex-FDA Commissioner On How Coronavirus Vaccine Approval Could Come In Stages
As Political Pressure Mounts, COVID-19 Vaccine Developers Pledge To Put Safety First
Stock Reaction: Jefferies analysts said in a note AstraZeneca's stock decline could prove to be "misplaced," according to CNBC.
"Temporary pauses in dosing of subjects is standard clinical trial practice and given the expedited path into Phase III (trials) for AZN/Oxford Uni Covid-19 vaccine AZD1222, we believe it is not surprising a serious adverse event triggered a study halt to investigate if drug-related," the analysts wrote.
Related Links:
AstraZeneca Shares Drop 8% As Advanced COVID-19 Vaccine Trials Are Halted
As Political Pressure Mounts, COVID-19 Vaccine Developers Pledge To Put Safety First
View Comments and Join the Discussion!
Posted-In: CNBC Coronavirus Covid-19 Fox News Matt HancockHealth Care Media General Best of Benzinga