Is Now The Time To Short Tesla's Stock?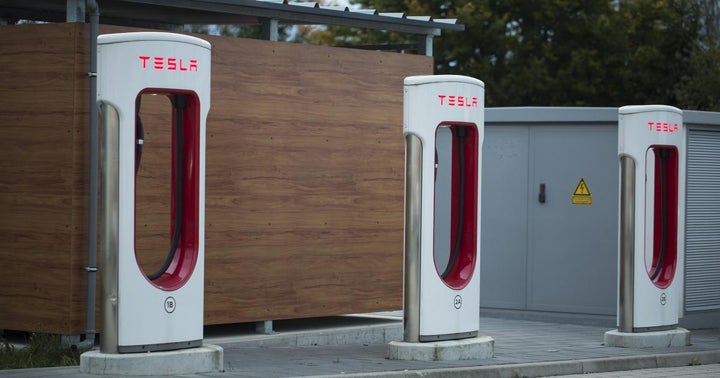 Tesla Inc (NASDAQ:TSLA) shares took another big hit on Friday and are now down 9.8% since the company reported second-quarter earnings on Wednesday. The sell-off has eased some pressure of a short squeeze in the stock that has endured throughout 2020, and some traders are speculating now may finally be the time to short Tesla stock.
The Numbers: Prior to Tesla's earnings report, short sellers had endured a $20.9 billion year-to-date mark-to-market loss in their aggregate positions, according to S3 Partners analyst Ihor Dusaniwsky. Tesla's meteoric rise has forced a steady short squeeze throughout the year, triggering more than 13.8 billion shares worth of short covering year-to-date.
"TSLA's short covering has been relatively consistent throughout the year with only a 2 month stretch of time, in March and April, when short selling increased or remained flat," Dusniwsky said.
However, even after the huge losses and mass exodus of short sellers, Dusaniwsky said Thursday that Tesla still has the single largest outstanding short position of any U.S. stock at around $19.9 billion in short interest.
Kass Going Short: While other short sellers are throwing in the towel, Seabreeze Partners Management president Doug Kass said Thursday he initiated a short position in Tesla at $1,642 after waiting patiently for an opportunity to short the stock for years.
Kass said Tesla's potential inclusion in the S&P 500 is more than reflected in its recent share price.
"Tesla, with a market capitalization of over $300 billion, reached profitability by virtue of a heavy dose of regulatory credits, so it was a poor quality report," Kass said of this week's earnings report.
Kass said Tesla will be facing EV market competition in the years ahead, and the stock is finally easy enough to borrow that short sellers won't bleed to death paying fees.
"It is my view that Tesla will trade at $1,000/share before it trades at $2,000/share," Kass said.
Benzinga's Take: At this point, Kass' call has been spot on with Tesla trading at around $1,432 on Friday. Tesla bears are hoping its S&P 500 eligibility continues to be a textbook example of a buy the rumor, sell the news trade.
Related Links:
What Are EV Regulatory Credits And Why Is Tesla Selling So Many Of Them?
Tesla's Valuation Still 'Appears Overcharged' Following Q2 Earnings
© 2021 Benzinga.com. Benzinga does not provide investment advice. All rights reserved.
---