Analyst: Tesla And Nikola Are The 'Silent Short Seller Killers'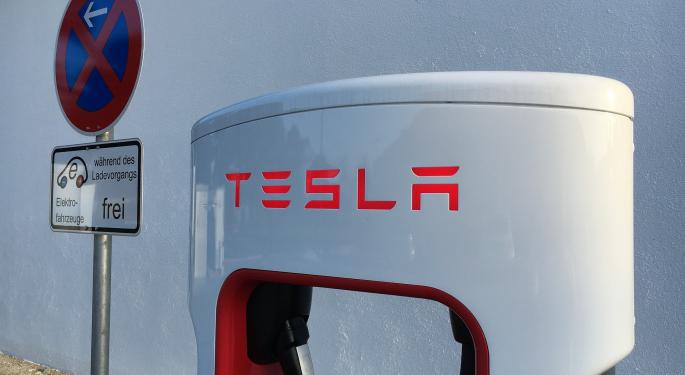 A buying frenzy in electric vehicles stocks has Tesla Inc (NASDAQ: TSLA) shares up 62.1% and Nikola Corporation (NASDAQ: NKLA) shares up 60% since Nikola first began trading on June 4.
While EV investors are making a killing off the scramble for EV stocks, S3 Partners analyst Ihor Dusaniwsky said short squeezes could drive significant additional upside in both Tesla and Nikola.
Heavy Losses
Dusaniwsky said Tesla already appears to be in the middle of a short squeeze. Tesla has $19.1 billion in aggregate short interest, more than any other domestic U.S. stock. However, Tesla's short interest is down by $2.3 billion in the past 30 days, suggesting some short sellers may finally be throwing in the towel after the stock gained 508% in the past year.
Nikola's short interest of $390 million is much smaller, but the two stocks have similar short percentages of float. Tesla's short percent of float is 9.5%, while Nikola's is 7.6%.
Dusaniwsky said Tesla short sellers have endured $18 billion in mark-to-market losses year-to-date in 2020, with 43% of those losses coming in the past five weeks of trading. He said these heavy losses are the reason behind Tesla's short squeeze, which is already in progress.
"If Tesla's stock price continues to trend upward, we expect even more short covering as mark-to-market losses accumulate," Dusaniwsky said.
Short Squeeze Inevitable?
The Nikola short squeeze has not yet begun at this point, but Dusaniwsky said skyrocketing borrow fees for the stock suggest a squeeze could be just around the corner.
Nikola's stock borrow fees have spiked to around 600%, and Nikola short sellers have paid $66 million in borrow fees in the month of July alone. At current borrow costs, Dusaniwsky said Nikola short sellers need the stock to drop 1.67% daily just to break even.
"If NKLA's stock price appreciates, short sellers will be big losers on both sides of the short sale profit\loss calculation – unless NKLA's stock price trends downward a short squeeze is inevitable," he said.
Skyrocketing EV valuations have many analysts and traders as skeptical as ever about Tesla and Nikola's stock prices. However, given the market dynamics at play, both stocks make very risky short trades at this point.
"It looks like electric and hydrogen car manufacturers are the silent short seller killers in the market today," Dusaniwsky said.
Benzinga's Take
The average Wall Street analyst price targets for Tesla and Nikola are $722.26 and $46, implying 48.2% and 19% downside, respectively. Tesla shares have roughly doubled in the two months since CEO Elon Musk tweeted "Tesla stock price is too high imo" back on May 1.
Do you agree with this take? Email feedback@benzinga.com with your thoughts.
Related Links:
Tesla Demonstrates Why Short Selling Is So Much More Dangerous Than Going Long
The Next Wirecard? 20 Things To Watch For To Spot A Massive Market Fraud
View Comments and Join the Discussion!
Posted-In: electric vehicles EVs Ihor DusaniwskyAnalyst Color Short Sellers Top Stories Analyst Ratings Trading Ideas Best of Benzinga