One Market Watcher's Custom Index — And Why It Matters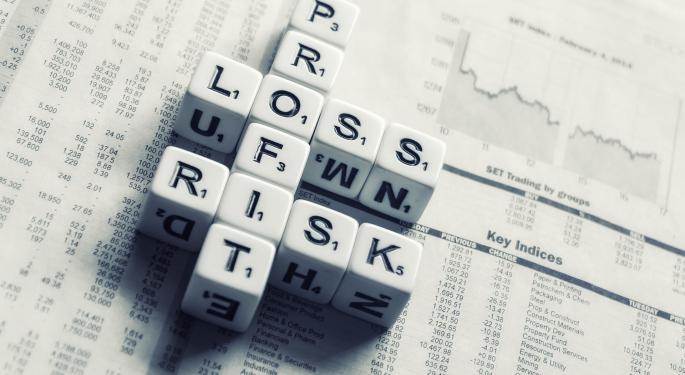 Michele Schneider, MarketGauge's director of trading education and research, joined Benzinga's PreMarket Prep trading show earlier this month to discuss her "Modern Family" index, which she created to identify buy and sell signals in the market.
Modern Family
Schneider told Benzinga she hand-selected the members of her Modern Family group because they give an excellent view as a unit of what is happening in the larger market as a whole. Schneider's Modern Family index is comprised of the Russell 2000 index and five market sectors: transportation, biotechnology, retail, regional banks and semiconductors.
"If you look at all of them together, you really get a good picture of the overall U.S. economy," Schneider said.
The Modern Family group has been an extremely reliable indicator of what lies ahead in the U.S. market, she said.
Schneider used the monthly chart below of the iShares Russell 2000 Index (NYSE: IWM) to highlight how critical the coming weeks could be for the market.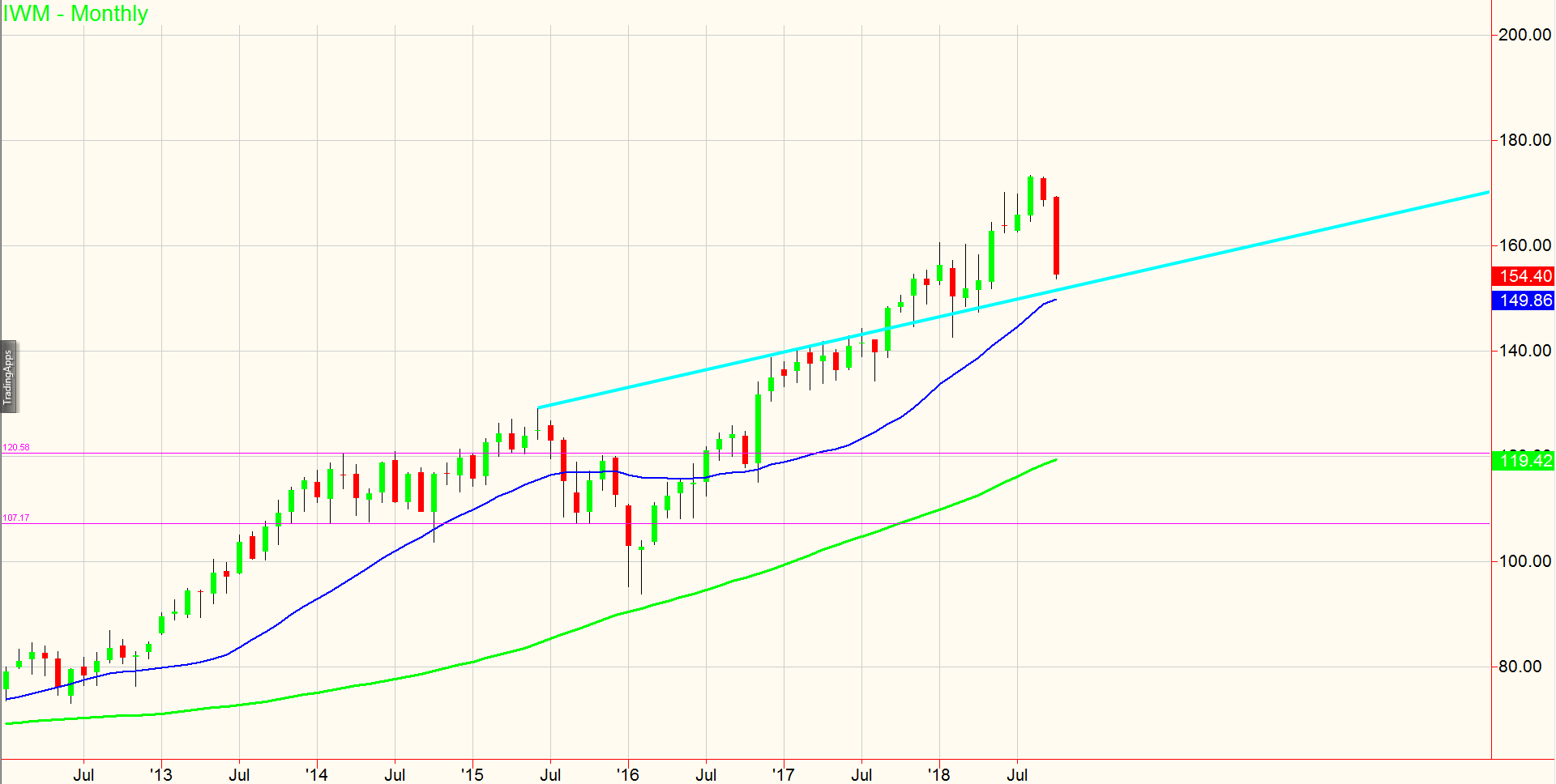 The IWM fell below a major support level this week. The light blue trend line is a support level that dates back to around 2013, and the darker blue line below it is the 23-month moving average. Both support lines are in the $150 range.
Red Flag
Schneider said a break of the $150 support level would be a major red flag. It occurred Wednesday, and the index traded down more than 1 percent to $147.48 at Friday's close.
"It would really be a game-changer, and that's why I'm looking at a couple of things. What happens along with that breakdown should that happen? What happens to the dollar? What happens to the rates? The pressure to keep the rates status quo and possibly bring the dollar down would be a tremendous opportunity elsewhere — in commodities for example," Schneider said.
The trader said she is watching for a monthly close below the key support level to confirm a potential breakdown.
Traders need to be on their toes in the roughly two weeks remaining until the end of the month, Schneider said.
"We won't really know until the end of the month in October, so you've got to kind of look at a combination [of monthly and weekly charts] and you've got to kind of look at everything."
If the IWM starts rolling over this week and next week, Schneider said the monthly close will become critical.
"If by the end of October, that breaks down under $150, that would be disastrous," she said. "If it holds, my next question would be, 'let's look at the Modern Family, and how deep or shallow is that rally?'"
Commodity Price Indicators
Another trend Schneider is watching: the relationship between commodity prices and stock prices.
The price ratio between the S&P Commodity Index and the S&P 500 is at a nearly a 100-year low. Peaks in that ratio have historically come during times of financial crisis, and the ratio has recently bounced off its lows.
"If this is flipping up, I'm not saying there will be a crisis and I'm certainly not hoping for one, but the technicals always proceed the fundamentals," Schneider said.
In the near-term, Schneider said a strong bounce in the IWM this week on heavy volume would be a signal to buy stocks; otherwise, she'll be looking to exit long positions.
You can listen to the full interview with Mish Schneider at 35:33 in the clip below
PreMarket Prep is a daily trading show hosted by prop trader Dennis Dick and former floor trader Joel Elconin. You can watch PreMarket Prep live every day from 8-9 a.m. ET here. The replay can be found on Benzinga's YouTube channel, and the podcast is on iTunes, Google Play, Soundcloud, Stitcher and Tunein.
Related Links:
How Anne-Marie Baiynd Is Trading The Market Sell-Off: Fade The Bounces
Analyst On Cannabis Stocks: You Have To Be Careful With Valuations Analyst On Cannabis Stocks: You Have To Be Careful With Valuations
View Comments and Join the Discussion!
Posted-In: MarketGaugeAnalyst Color Technicals Commodities Markets Analyst Ratings Trading Ideas Interview Best of Benzinga