How Tesla Analysts Reacted To Elon Musk's 'Bonehead' Remarks: 'Most Unusual Call I Have Ever Experienced'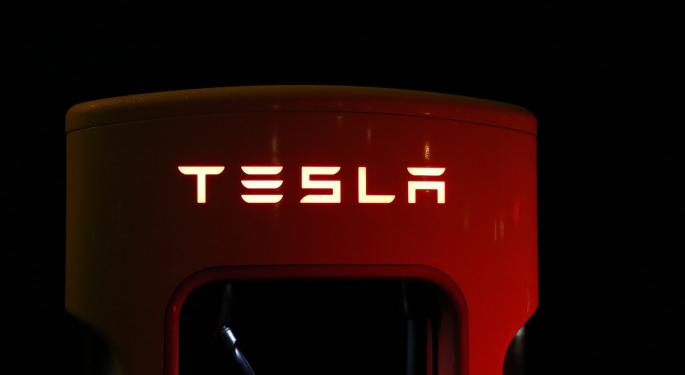 Tesla Inc (NASDAQ: TSLA) CEO Elon Musk censured analysts on the company's Wednesday afternoon earnings call for asking "bonehead" questions.
One analyst was told to "ask questions that are not boring," and a Model Y query was abruptly dismissed with "let's save that for another time."
"These questions are so dry," Musk said of an inquiry into Model 3 reservations. "They're killing me."
The stock fell more than 4 percent during the call and closed Thursday at $284.46, down 5.5 percent on the day.
How Analysts Responded
The offended experts reacted with a mix of incredulity, annoyance and alarm.
"The conference call was very, very bad," KeyBanc Capital Markets analysts Brad Erickson and Elliot Arnson wrote. "The CEO's handling of the conference call...was unlike anything we've ever seen or even heard of from a public company. While it's possible Musk may have just been having a bad day and understandably has got to be one of the most stressed and tired individuals on the planet at the moment, as conference calls go, this was one of the worst we've ever seen."
Bernstein's Toni Sacconaghi Jr. said the call was "a unique experience," Bank of America Merrill Lynch called it "disappointing," and Morgan Stanley's Adam Jonas claimed it was "the most unusual call I have experienced in 20 years on the sell-side."
Bizarre And Concerning Circumstances
Among Sacconaghi Jr.'s concerns with the "bizarre theatrics" was an analyst-discrediting back-and-forth with "a retail investor from YouTube."
As Jonas put it, "He proceeded to take a 23 minute series of questions from a blogger."
But umbrage aside, the experts suggest Musk's hedging could corrode the stock.
BofA warned of wear on investor patience and potential stemming of capital access. Sacconaghi Jr. noted risk in undermining investor confidence. Jonas confirmed such factors are central to the Tesla story.
"Irrespective of the Tesla CEO's annoyance with the genre of questions he was receiving from the analyst community, we note that an important part of Tesla's success has been its relationship with the capital markets in funding its ambitious plans," Jonas wrote. "The analysts on the call represent the providers of capital that Tesla has throughout its history depended upon."
Danger Of Limiting Visibility
Jonas posited "unquantifiable" consequences from deflection of Model 3 questions.
"While they may be 'dry' in nature, we argue such questions are extremely important for a highly levered and cash hungry company with 2025 bonds trading at 89," Jonas wrote. "As we have highlighted in our previous research, even the short-term cadence of Model 3 production can significantly impact cash levels, liquidity, and financial credit worthiness."
Related Links:
Why A Tesla-SpaceX Partnership Makes Sense
With Consumer Happiness Dropping, Is Tesla In Real Trouble?
Posted-In: Adam Jonas Bank of America Merrill Lynch Bernstein Brad Erickson Elliot ArnsonAnalyst Color Top Stories Analyst Ratings Best of Benzinga
View Comments and Join the Discussion!