Bitcoin Survey Reveals Polarized Investing Community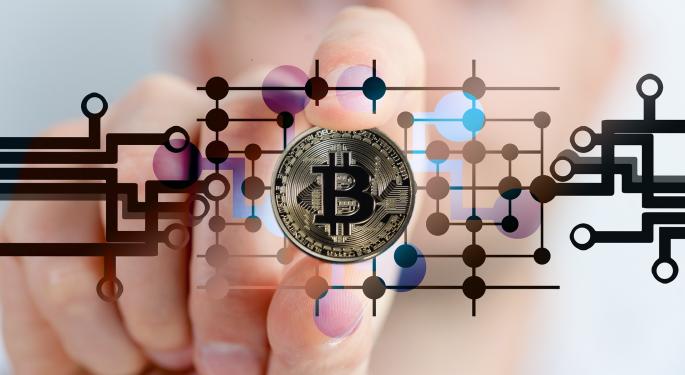 Bitcoin is once again dominating the headlines, adding another 2.8 percent Monday to push above $9,600 for the first time ever. The Bitcoin Investment Trust (OTC: GBTC) rocketed 21.5 percent to make up for weekend bitcoin trading and is now up 968 percent in 2017.
Social media was buzzing about bitcoin on Monday with as many skeptics as believers voicing their opinions about cryptocurrency. The battle between bitcoin bulls and bears has been raging for months, and a recent survey from DataTrek highlights the deep bitcoin divide on Wall Street.
Here's an overview of the questions DataTrek asked and the feedback they got from investors and money managers.
Where Will Bitcoin Finish 2017?
Respondents pegged $7,381 as the average year-end target, but the $2,555 standard deviation among responses highlights just how scattered the targets are. Bitcoin could finish the year near $10,000 or below $5,000 and still fall within one standard deviation of the mean.
The B Word
When DataTrek asked respondents where bitcoin is headed in the long-term, 39.4 percent indicated that they believe the bubble will eventually burst. At the same time, 27.1 percent said bitcoin is destined for a slower, more steady long-term gain, while 16.4 percent said investors can expect bitcoin to double once again within the next six months. Interestingly 17.0 percent of respondents openly admitted they have no idea where bitcoin is headed next.
Putting Money Where Their Mouths Are
Despite all the headlines about bitcoin, less than a third (31.2 percent) of respondents have ever actually purchased bitcoin, with 14.5 percent saying they had only done so only within the last six months.
Many bitcoin bulls argue that the cryptocurrency is destined to join gold as an investing safe-haven and a long-term store of value. Only 40.7 percent of survey respondents agreed that bitcoin could be an effective long-term store of value.
At the same time, only 7.9 percent of respondents said they have a high level of confidence in cryptocurrency liquidity.
Takeaway
The survey results provide some unique insight into the minds of both bitcoin bulls and bears, but the lack of consensus appears to be a perfect reflection of the mix of both exuberance and skepticism in the cryptocurrency market today.
Related Links:
The Huge Moves In Marathon Patent Group And Riot Blockchain Show Traders Hunger For Bitcoin
Standpoint Research Raises Bitcoin Target To $14,000
View Comments and Join the Discussion!
Posted-In: BitcoinAnalyst Color Cryptocurrency Fintech Forex Top Stories Markets Analyst Ratings Best of Benzinga