Audiences Eat 'It' Up, Go Crazy For Killer Clown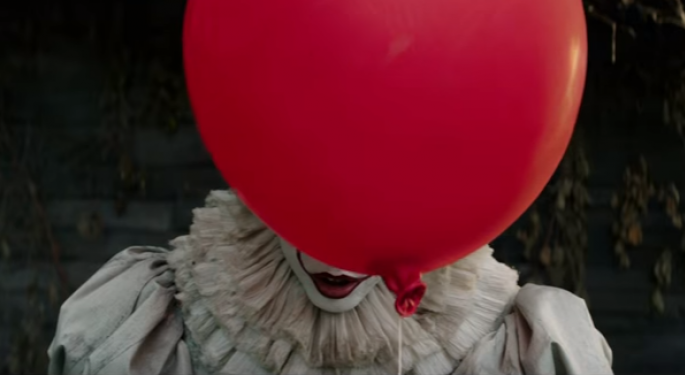 Audiences, hungry for something they could sink their teeth into during a bad summer at the box office, were in the mood to be scared "It"-less.
"It," the $35-million movie about a kid-killing clown, blew away early predictions and took in $123 million for Time Warner Inc (NYSE: TWX). That's more than the entire, four-day box office during last weekend's disastrous Labor Day holiday frame.
"It," based on a Stephen King novel, follows a group of youngsters who square off against the titular character, a knife-wielding clown named Pennywise played with evil glee and a mouthful of fangs by Bill Skarsgård. The movie was directed by Andy Muschietti.
Horror Movies Terrific Investments
"Horror is the least scary genre when it comes to profitability and has almost no peer when it comes to the cost/benefit analysis," said Paul Dergarabedian, senior media analyst at comScore, Inc.
"You can create a truly scary movie without breaking the bank and audiences love them and love seeing them in the communal environment of the movie theater. 'It' is just the latest example in a year that has boasted many high profile horror hits and 'Mother!' is set for release later this week."
He told Benzinga that the final weekend tally of $123 million "has created a new standard for what is possible for horror to achieve at the box office and if 2017 is any indication, the future of horror is very bright indeed."

Horror films in 2017, according to comScore's database.
'It' Sets Slew Of Records
Initial estimates based on Sunday's returns reflected a domestic gross of $117 million, which itself set a bunch of records, according to Forbes, including:
"It" scored the highest-grossing opening ever for a September/October release, even when adjusted for inflation.
"It" also scored the second-highest domestic gross for an R-rated movie, after last year's "Deadpool."
"It" played well across all demos; 51 percent were female, 65 percent were over 25 and 10 percent were under 18.
"It" has the highest-grossing opening weekend ever for an R-rated horror movie.
"It" is the cheapest movie ever to top $100 million in its debut weekend.
In addition to its domestic grosses, the horror hit is expected to pull in $62 million from 46 markets overseas.
More On The Way
Even before its release, a sequel already had been planned for a movie that triggered a tremendous amount of buzz not only because of the popularity of King's novel, but a 1990 ABC television mini-series that brought in the nostalgia buffs.
Finishing second to "It" was the Reese Witherspoon romantic comedy "Home Again" with $9 million.
Here's a list of some other movies that made way more than their budgets:
"The Blair Witch Project" (1999) $140.53 million
"Paranormal Activity" (2007) $107.92 million
"Halloween" (1978) $47 million
"28 Days Later" (2002) $45.06 million
"Friday The 13th" (1980) $37.47 million
Related link:
'Girls Trip' Passes $100 Million Mark; First Comedy Of Season To Reach Milestone
Posted-In: Andy MuschiettiAnalyst Color News Psychology Events Exclusives Media General Best of Benzinga
View Comments and Join the Discussion!