What Does Apple Dropping Imagination Mean For Other Apple Suppliers?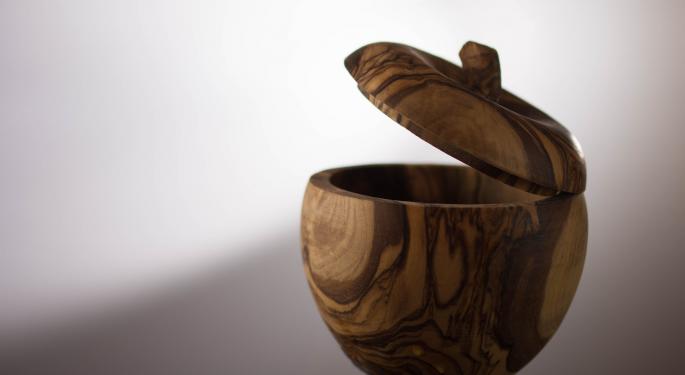 For an Apple Inc. (NASDAQ: AAPL) supplier that generates more than half its revenue from Apple, the news that Imagination Technologies just received is the worst-case scenario. Apple recently announced that it will not be renewing Imagination's contracts, sending Imagination's shares plummeting 75 percent.
Beyond Imagination
For other Apple suppliers heavily dependent on Apple revenue, such as Cirrus Logic, Inc. (NASDAQ: CRUS), Glu Mobile Inc. (NASDAQ: GLUU) and Aehr Test Systems (NASDAQ: AEHR), the Imagination news was enough to send a chill down their spines. Each of these three suppliers generates at least 47 percent of its total revenue directly from Apple, and shareholders can't afford to get dropped like Imagination did.
It appears Aehr shareholders may already be worried, as the stock is now down 9.9 percent since the Imagination announcement. Each Apple supplier makes a unique contribution to Apple devices, so apples-to-apples comparisons to Imagination are difficult. However, a deeper look into Apple's reported reasoning behind the decision could be concerning for all of Apple's suppliers.
Apple's Imagination Deal
Apple and Imagination had a 10-year business relationship. During that time, Apple poached a handful of Imagination's top executives, a move that Imagination shareholders likely didn't mind given the two companies' enduring relationship. However, after working closely with Imagination's GPU technology and top minds for a decade, Apple has now decided it intends to make its own GPUs.
With nearly $250 billion in cash, Apple could have easily afforded to buy Imagination. Instead, it dropped the company like a bad habit. If this type of approach becomes a pattern for Apple as it expands its in-house production, other suppliers may be in trouble as well.
However, some analysts, such as Jefferies' Ken Rumph, are speculating that Apple may simply be taking a controversial approach to an Imagination buyout. By cutting Imagination loose, all of Imagination's Apple-related value immediately poured out of the stock. Rumpf says Apple may be intentionally "using the warning of cessation to depress its prey's valuation (and emphasize its dependence on Apple) before pouncing."
A Look Forward
If Rumph is correct, Imagination and other Apple suppliers have little to fear. If, however, Apple is content to take what it has learned from Imagination and leave the company out to dry, shareholders of other Apple suppliers should be watching closely to make sure this approach doesn't become a pattern for Apple in the future.
Related Links:
UBS Considers The Prospects Of A $1,000 iPhone
The Latest iPhone Rumor Suggests Its Launch Date Has Been Moved To October Or November
View Comments and Join the Discussion!
Posted-In: Imagination TechnologiesAnalyst Color News Contracts Analyst Ratings Tech Media Trading Ideas Best of Benzinga