Cramer: Negative Nancys 'Just Got It Plain Wrong'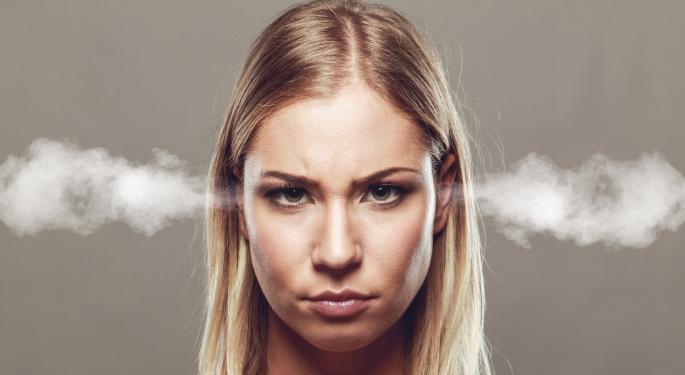 Major equity indices were trading relatively unchanged Monday morning as many investors are unsure if the recent "Trump rally" has come to an end or still has months, if not years, remaining.
CNBC's Jim Cramer said during his daily "Mad Money" show on Friday that 2017 is off to a "so far, so good" start, led by the Dow Jones' 900 point gain, a 5.53 percent rally in the S&P 500 index and a nearly 10 percent surge in the Nasdaq index.
Shrugging Off Blame
"You can debate that is all on Trump, something I find hard to believe because so many of the world's stock markets were equally strong or even stronger than ours," Cramer said. "The fact is, though, the 'Negative Nancys' just got it plain wrong."
Cramer continued that the "silent calls of the skeptics" were also notable during the first quarter of 2017 with excuses ranging from Trump's presidency to valuations and upcoming trade wars set to break out. But Cramer suggested that investors "get used to these arguments" as they aren't going to disappear anytime soon.
Other bearish signs that were not highlighted by Cramer include the Congressional Budget Office's (CBO) 55-page report on the U.S. long-term budget outlook. The document revealed a number of troubling statistics about how U.S. federal spending is out of control.
As such, Cramer reminded viewers to keep in mind that despite all the "Negative Nancys" and "skeptics" the markets were able to achieve such impressive returns through March.
"Keep that in mind if we get any dips going forward," Cramer emphasized.
Related Links:
Here's Why The Current Stock Pullback Is 'Healthy'
View Comments and Join the Discussion!
Posted-In: CNBC CNBCAnalyst Color Politics Topics Markets Media General Best of Benzinga