Art Cashin Bids 2015 Adieu In Epic Poem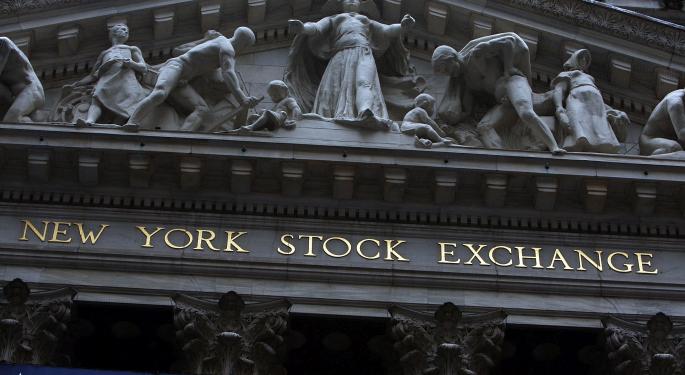 Art Cashin has worked on Wall Street for more than 50 years. UBS's Director of Floor Operations is known for his superb analysis, and in his latest note, he described 2015 in a 33-stanza poem. Check it out below.
'Tis two days yet to New Year
but despite what you're hopin'
The folks in the Board Room
say "the full Eve we'll stay open"
So we'll buy and we'll sell
as the tape crawls along
And though "Bubbly's" verboten
we may still sing a song
Two Thousand Fifteen
had high hopes at the start
But a sharp selloff in August
nearly ripped us apart
Then Draghi and Yellen
swore that hope hadn't departed
So we stuttered and sputtered
to just get back where we started
We lost special people
as we seem to each year
It just makes us treasure
each one that's still here
Mr. Spock, Leonard Nimoy
beamed up for one last time
And Rod McKuen put his pen down
as he wrote his last rhyme
BB King plays for Angels
on a heavenly shore
Ben E. King is gone also
he'll "Stand by me" no more
And Maureen O'Hara
with her fiery red hair
Went to visit St. Peter
and found "Ellie May" there
Horror movies', Wes Craven
now some cherubs he'll scare
Christopher Lee went along too
to play the monster lead there
Frank Gifford departed
as did Yogi Berra
Sports true special gentlemen
its the end of an era
Darryl Dawkins is gone now
as is Moses Malone
They're teaching foul shooting
to each cherub alone
And Meadowlark Lemon
will Globe Trot no more
Guess the party is over
since we lost Leslie Gore
Julian Bond left us also
as did Edward Brooke too
Two of the best statesmen
that we ever knew
And Mario Cuomo
just decided to go
And our VP, Joe Biden
lost his precious son, Beau
King Abdullah left also
to sit by Allah's great throne
As did Omar Sharif
who went off on his own
A much loved lion named, Cecil
a dentist paid so he could slay
The backlash was enormous
so the doc hid away
Policemen and suspects
caused a ton of blog chatters
As demonstrators all chanted
about whose life really matters
Refugees flooded Europe
terror hit Paris two times
While in San Bernardino
we saw husband/wife crimes
They put a Tiara
on Miss Universe
And five minutes later
they had to reverse
California had fires
the Carolinas saw floods
And a balmy December
has cherry blossoms in buds
There were some shootings on campus
and some even in a church
In Nepal a great earthquake
left thousands in a lurch
Hoverboards were this season's
really, really hot toy
And Brue Jenner's now Caitlyn
he's no longer a boy
Taylor Swift told the streamers
her songs she won't sell
But late in this year
she got swamped by Adele
In England Elizabeth
still sits on the throne
Surpassing Victoria
a new record she'll own
Oil prices plunged
for lots of good reasons
To dealmakers chagrin
they closed the Four Seasons
The Confederate Flag
was lowered then furled
That debate was confusing
to the rest of the world
While a rat took a pizza
on a subway one day
But he couldn't eat gluten
so he threw it away
Our good friends to the North
to the left they would go
Which they showed by electing
yet another Trudeau
Harper Lee found an old script
from an old neighborhood
It dethroned a hero
Atticus looks less good
Let not this year's memories
of sadness or sleaze
Disturb you this day
just give your heart ease
Have faith that this New Year
will bring a new sign
And believe in yourself
it will all work out fine
Just lift up your spirits
and some fruit of the vine
And kiss ye a loved one
and sing Auld Lange Syne
And late Thursday evening
as you watch the ball fall
Wish yourself all the best
Happy New Year to All!!
Posted-In: Art CashinAnalyst Color Media General Best of Benzinga
View Comments and Join the Discussion!