Ray Dalio Doesn't See Reason For Fed Hike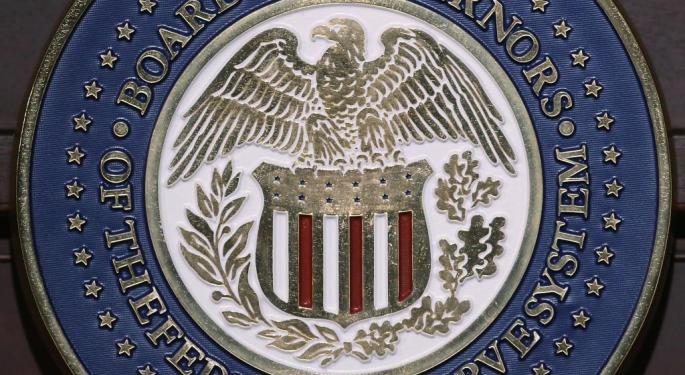 Ray Dalio, Bridgewater Associates' chairman and founder, appeared on Bloomberg Wednesday night.
The investor discussed several issues with Tom Keene and Michael McKee, including the U.S. Fed policy decision, China and asset returns.
Dalio's views of the rate hike possibility are nettled.
Chatting about derivative strategies (and Nassim Taleb), Ray Dalio expressed his concern regarding the next economic downturn while speaking on Bloomberg.
Monetary policy will be less effective going forward, he explained. Raising rates is a "restrictive policy," he continued.
"I don't care whether they raise 25 basis points. I don't care whether it moves along the curve. But, just I don't see the reason for it, frankly."
Related Link: Ray Dalio: The Next Big Fed Move Will Be QE, Not A Rate Hike
The Bubble
Dalio then went into the "incredible bubble" seen in 2007, "It was a massive bubble and it was financed on a lot of debt and it was an obvious bubble.
"And the Fed just gave attention to the GDP gap and they missed the whole bubble and we had an economic collapse."
Related Link: Cramer's Stock To Buy After A Fed Rate Hike
Where The Economy Currently Stands
Now, economy stands in the middle of the cycle, he added. The Fed is trying to identify where inflation stands. However, liquidity is substantial. "And so when I look at this there are little glimmers here and there -- there're always little glimmers of something -- but basically I (...) think that they're worried too much about the short-term debt cycle, and not enough about the long-term debt cycle.
"So I don't get it," he went on, "given those asymmetrical risks."
"Look at the world. Where should we be? We're in a world economy. Tell me countries outside they should be tightening monetary policy. They all should be easing monetary policy," he concluded.
Posted-In: Bloomberg Bridgewater Associates Michael McKee Nassim TalebAnalyst Color Top Stories Federal Reserve Media Best of Benzinga
View Comments and Join the Discussion!