Did 1 Billion People Really Use Facebook In 24 Hours?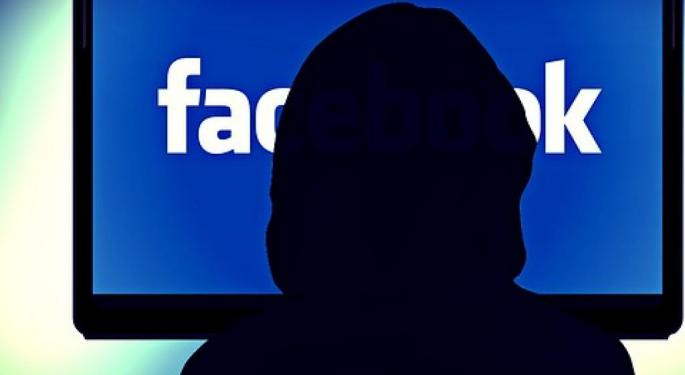 Update 8-28-15: A Facebook representative reached out to Benzinga to clarify that the 1 billion milestone refers exclusively to Facebook. That number does not include Instagram or WhatsApp. The company also said that it explicitly stated that Instagram and WhatsApp are not included in its MAU (monthly active users) and DAU (daily active users) numbers. That statement can be found at the bottom of the third slide in the company's Q2 earnings slides.
Facebook Inc (NASDAQ: FB) founder and CEO Mark Zuckerberg posted a message on Thursday to promote the company's newest milestone.
"For the first time ever, one billion people used Facebook in a single day," Zuckerberg wrote. "On Monday, 1 in 7 people on Earth used Facebook to connect with their friends and family. When we talk about our financials, we use average numbers, but this is different. This was the first time we reached this milestone, and it's just the beginning of connecting the whole world."
Investors didn't seem to notice (the stock was up less than 1 percent as of 5:30 p.m. ET), but Zuckerberg's followers sure did, providing thousands of shares and "Likes" regarding the news. Global Equities Research analyst Trip Chowdhry was a bit skeptical of the numbers. He does not believe this level of engagement could be achieved by Facebook alone.
"I would take it with a grain of salt," Chowdhry told Benzinga. "I don't think we are seeing the whole picture. I will not believe that [Facebook] had one billion on the same day. I think this statement is lacking some details."
Chowdhry said if the announcement had specified that this includes Instagram and WhatsApp, he would have believed the reported milestone.
"Engagement levels on Facebook, especially on desktop, [are] declining," said Chowdhry. "On mobile, Instagram and WhatsApp are growing at a faster rate and Facebook is declining. So I won't believe what he says at face value."
Patrick Moorhead, president and principal analyst at Moor Insights & Strategy, told Benzinga that he thinks Facebook's milestone is sustainable "but only with the additions of WhatsApp and Instagram."
"WhatsApp caters to emerging regions and Instagram caters to kids and millennials, the populations to either not use Facebook.com or are looking for the next, new brand and experience," Moorhead told Benzinga.
Related Link: Should Twitter Hire Marissa Mayer As Its New CEO?
Instagram And WhatsApp Quietly Included?
Sean Udall, CIO of Quantum Trading Strategies and author of The TechStrat Report, argued that Facebook is including WhatsApp and Instagram when it makes these kinds of announcements.
"They're including all that," Udall told Benzinga. "Just like when they talk about MAUs -- they don't talk about Facebook MAUs [alone], they talk about MAUs because trey bought Instagram and WhatsApp and it pumped up its MAUs."
Udall said this is different from Twitter Inc (NYSE: TWTR), which may not combine Periscope and other services with its overall MAU number.
"I don't think [Facebook's announcement] is that meaningful," said Udall. "It's not that big of a surprise. They've got a lot of users. That comment adds no additional information that we don't already know. Is Facebook becoming more interesting to use? No. Is it becoming a better platform for all the stuff that Twitter's really good at? I don't think so."
Bigger Picture Ideas
While Facebook users may obsess over the latest milestone, Udall said there is a more interesting story investors should follow. He said that Splunk Inc (NASDAQ: SPLK) has inked a seven-figure order with a social media company in the second quarter.
"To me this is very interesting," said Udall. "I'm not saying Splunk hasn't done deals with Google, Facebook and Twitter already. I'd be surprised if they're not already using Splunk. But the fact that it's a seven-figure deal -- with a social media company -- is very interesting."
He added that if investors think about social media and the properties that lend themselves to big data number crunching, "Twitter would seem more likely because that is their business model."
"It is a big data company underneath the hood," said Udall, adding that there is an 80 percent chance the deal is with Twitter and a 20 percent chance the deal is with Facebook.
Disclosure: At the time of this writing, Louis Bedigian had no position in the equities mentioned in this report.
View Comments and Join the Discussion!
Posted-In: Facebook Global Equities Research Mark ZuckerbergAnalyst Color Top Stories Exclusives Analyst Ratings Tech Best of Benzinga