Why You Should Dump Verizon If Dish, T-Mobile Merger Goes Through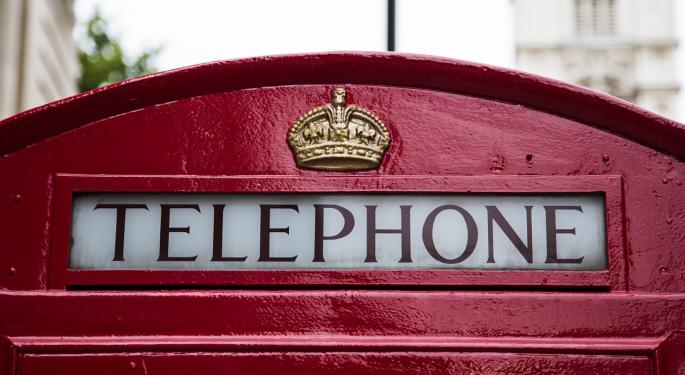 The Wall Street Journal recently reported that DISH Network Corp (NASDAQ: DISH) is in talks with T-Mobile US Inc (NYSE: TMUS) for a possible merger, following which shares of both the companies opened strong on Thursday and were trading higher.
Kevin Smithen, Macquarie Capital analyst, was on CNBC to weigh in on this and to discuss why he thinks Verizon Communications Inc. (NYSE: VZ) becomes a sell if this deal goes through.
Stock Already Pricing In The Transaction
"Deutsche Telekom holds about 67 percent of the company, and they have been quite active in talking about potential long-term exit for themselves – really since the Sprint deal fell apart," Smithen said.
Related Link: Gabelli Co. On Dish–T-Mobile Merger Rumor
"So, Deutsche Telekom may have more longer term— this isn't a strategic asset for them. They have talked about wanting to exit the U.S., recommitting the capital to the European market."
He continued, "And so, they could sell out at a price and their perceived value that is lower than what some of the minority shareholders may be expecting. And we think that price could be in the low- to mid-40s and we expect a long 12 to 18 month regulatory review here in a primarily stock deal.
"And so we think the stock today at around $40 as the last sale is already pricing in a transaction, which has yet to be announced."
Sell Verizon
On why he thinks investors should sell Verizon if this deal goes through, Smithen said, "Verizon, we think, is boxed into a corner here. They have abandoned— they have sold their fixed-line asset to Frontier or some of that. There are reports out that they are in discussions to sell the remaining […] wireline assets to Altice. And, we think, Verizon is lacking a converged network strategy."
Image Credit: Public Domain
Posted-In: Altice CNBC Deutsche Telekom Frontier Kevin Smithen Macquarie CapitalAnalyst Color Media
View Comments and Join the Discussion!