Twitter's Q4 Should Be 'Good,' But What About Q1 2015?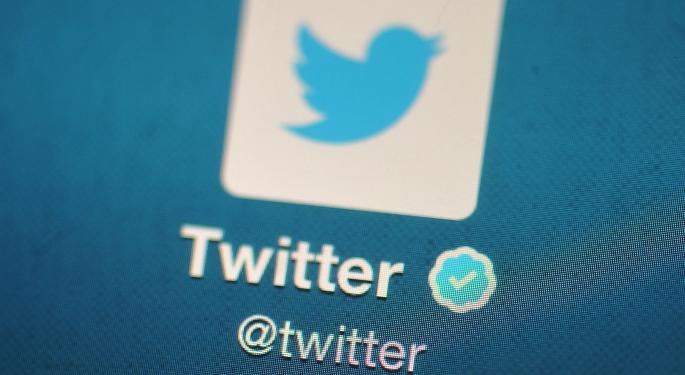 Analysts have differing views on Twitter Inc's (NYSE: TWTR) long-term potential, but they seem to agree that the fourth-quarter results will be somewhat satisfactory.
"I think they're going to be good," MKM Partners analyst Rob Sanderson told Benzinga. "The focus has been entirely about the Q4 guidance and why they're implying flat. I think we've all sort of figured out that there's something happening with one of their existing partnerships. There's probably going to be weakness in their auto logged in metric."
Sanderson said that when you back out the auto logged in metric, "We'll see what the real audience is."
"I think investors are going to do that math pretty quickly," he added. "We'll probably get what looks like a pretty crummy MAU number. That's in the expectation. I think consensus is looking for that six million add. They've been doing 14 to 18 for the past several quarters. Expectations are low."
Sanderson has higher expectations for the first quarter.
"We'll look at the trajectory on the organic basis," he added. "It'll look a lot better, and we'll probably have a much better Q1."
Related Link: Why The Google-Twitter Deal Is A 'Win-Win' For Both Parties, Wedbush Analyst Says
Maybe, Maybe Not
Wedbush analyst Shyam Patil also expects Q4 to be a "good quarter," but he isn't convinced that growth will continue in 2015.
"You've still got to wonder what this company is going to look like," Patil told Benzinga. "You don't have a whole lot of confidence in user growth beyond the fourth quarter. [And] you only have confidence because they gave you a number, which is very low. [The] outlook is still uncertain."
As for the fourth quarter, Patil said that "all the checks about monetization have been very strong."
"We're expecting record revenue earnings upside," he said. "The key is, obviously, user growth. They guided to a specific number for the fourth quarter, so you would think if they had done that and they set the bar pretty low, they should be able to at least meet (if not beat) those expectations. I think you could see a good fourth quarter across the board. That said, it doesn't really change any of the concerns kind of looking out."
Mainstream Hype
Twitter may never achieve the level of success enjoyed by Facebook Inc (NASDAQ: FB).
"I think Twitter is a niche service," said Patil. "I don't think it will be as mainstream. That doesn't mean it's not a valuable service. It just means it's a niche service."
Patil said that relative to what the valuation implies right now, "I don't think they're going to live up to any of those expectations."
Sanderson shared a similar viewpoint.
"Facebook [has] a way bigger audience," said Sanderson. "It's a way bigger network. There's a mass-market use case."
Disclosure: At the time of this writing, Louis Bedigian had no position in the equities mentioned in this report.
Posted-In: Facebook MKM Partners Rob Sanderson Shyam PatilAnalyst Color Exclusives Analyst Ratings Tech
View Comments and Join the Discussion!