GM Expands Ignition Switch Recall, Cites 13 Deaths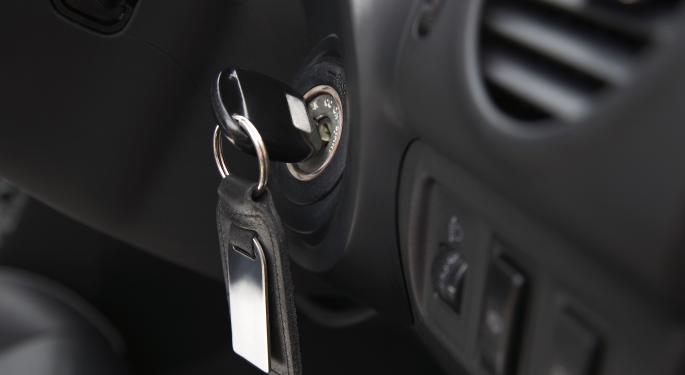 General Motors (NYSE: GM) is expanding a recall from earlier this month to 1.6 million vehicles, saying the issue is related to 13 deaths.
The initial recall of 778,000 vehicles with faulty ignition switches was for 2005-2007 Chevrolet Cobalts and Pontiac G5s, as well as Pontiac Pursuits sold only in Canada. GM announced on Tuesday that it added another 842,000 vehicles, including 2003-2007 Saturn Ions, 2006-2007 Chevrolet HHRs, 2006-2007 Pontiac Solstice and Saturn Sky models.
In the recalled vehicles, "if the torque performance is not to specification, and the key ring is carrying added weight or the vehicle goes off road or experiences some other jarring event, the ignition switch may inadvertently be moved out of the "run" position," which may result in airbags not deploying. GM said in a press release there have been 31 frontal crashes in vehicles with the ignition switch problem, including 13 front-seat fatalities.
"Ensuring our customers' safety is our first order of business," GM North America President Alan Batey said in the release. "We are deeply sorry and we are working to address this issue as quickly as we can."
Senior Kelley Blue Book analyst Tony Lim said safety is one of the most important attributes a car shopper looks for when considering a vehicle purchase.
"As GM's current customers and shoppers become aware of the recall, we expect perceptions of safety to be impacted slightly across the lineup," Lim said.
Related: Ford And General Motors Expect Growth In China For 2014
GM spokesperson Alan Adler also told Benzinga that the company is "very sorry."
"Our first responsibility is to the customer and we will work very hard to minimize inconvenience to customers in getting their vehicles fixed," Adler wrote in an email. "We'll begin getting parts (ignition switches) in April and will work with customers individually to take care of them."
GM says dealers will replace the ignition switch, and customers should drive with nothing attached to the ring of the ignition key until the problem is fixed.
The Detroit automaker submitted a report to the National Highway Traffic Safety Administration detailing the actions it has taken since receiving the first reports of ignition switch problems. The Wall Street Journal said that the chronology report reveals that the ignition problem was first identified by GM employees in 2004.
"The chronology shows that the process employed to examine this phenomenon was not as robust as it should have been," Batey said in the release. "Today's GM is committed to doing business differently and better. We will take an unflinching look at what happened and apply lessons learned here to improve going forward."
More Analyst Reactions
Senior Kelley Blue Book analyst Alec Gutierrez said GM needs to do whatever necessary to fix the affected vehicles as soon as possible.
"Thus far, GM has been proactive and transparent as it tries to address this issue and if it is able to fix impacted vehicles in an expedient manner and can demonstrate that these vehicles will be safe for years to come, current owners shouldn't expect to see a significant impact to the value of their vehicle."
Arthur Henry, another KBB senior analyst, said this expansion of recalls and attention coming from it is reminiscent of Toyota in 2009.
"If GM can take any learning from Toyota, it would be to expect short-term repercussion in the form of lost consumer confidence, and declines in perceived quality and safety," Henry said. "Toyota has shown that a brand can recover from an incident like this and what may help GM is the fact that the majority of the models recalled are discontinued."
View Comments and Join the Discussion!
Posted-In: Alan Batey detroit newsAnalyst Color News Management Media Press Releases General Best of Benzinga