Is Amazon's Double Helix Acquisition Proof Of A New Game Console?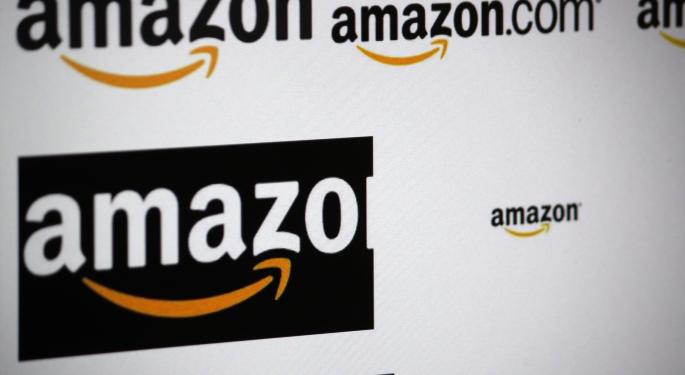 For months, Amazon (NASDAQ: AMZN) has been rumored to be developing its first game console.
The rumors initially claimed that Amazon wanted to compete directly with Apple's set-top box, but that device only retails for $99 and does not yet play games.
In the months that followed, additional reports claimed that Amazon would release a full-fledged gaming device, possibly in time for the 2013 holiday shopping season.
That latter rumor did not come true. While it may have appeared that Sony and Microsoft scared off the competition, it now seems that their success may have only inspired Amazon to act more aggressively.
This week Amazon announced that it had acquired Double Helix Games, the development studio behind Killer Instinct for Xbox One.
In a statement to TechCrunch, the dot-com retailer said that it "has acquired Double Helix as part of our ongoing commitment to build innovative games for customers."
Amazon did not reveal any other details about its decision to acquire Double Helix.
"It is a really small acquisition," Wedbush analyst Michael Pachter told Benzinga. "They are a good developer, but they have only 75 employees, so the price was likely well under $100 million, most likely half that. It isn't a game changer for Amazon at all, but clearly signals their intent to internally develop content. They aren't going to do a lot of that with the few employees they have working on game development."
Related: PlayStation 4 Vs. Xbox One November Sales
Needham & Co. analyst Kerry Rice thinks that the Double Helix purchase will further the speculation that Amazon is developing a game console.
"But that's kind of it," Rice told Benzinga. "It's not gonna have any impact on revenue or anything like that. It's of little consequence to the top line, I think, ultimately."
Given the firm's vague comments and secrecy toward future plans, Rice said that it's hard to speculate about where Amazon is going.
"Given where they currently are, I think it's more about creating more on the publisher side of it," as opposed to making a console, Rice said.
Set-Top Box For a Hefty Price
Amazon's unconfirmed console is currently rumored to sell for less than $300.
In video game terms, that could be code for a $299 MSRP. But Rice and Pachter do not expect Amazon to charge that much.
"I don't know about the price point," said Rice. "I would assume, given that it's Amazon, that the price point would be pretty low. I think that's kind of the way they operate."
"My best guess is that it will have some storage and a dedicated controller, so probably around $200 -- $250," said Pachter. "It will most likely function like Roku on the movie side, but will also work like an Ouya box on the game side."
Android Or…Android?
Without developing its own OS from scratch, Amazon does not have many options.
"They're not gonna go with Apple," said Rice. "They can't do that. They've already used Android on the Kindle to some extent, although I think it was a mistake to fork that operating system because you don't get nearly as many apps, which I think they could benefit from."
Even so, Rice said that it "makes a lot of sense that they go Android."
Related: PlayStation 4 Tops Gamers' Holiday Wish List, Poll Shows
Reality TV vs. Avatar
Pachter has an interesting analogy for those who wish to compare Amazon's rumored device to Sony, Microsoft and Nintendo's latest game consoles.
"Comparing this to a PS4/Xbox One/Wii U is like comparing Housewives of Beverly Hills to Avatar," said Pachter. "The Amazon box is more analogous to reality TV and the other consoles more analogous to an immersive theatrical experience. Both are filmed content, but they don't compete with one another. People like both experiences, and they can exist without helping or hurting one another."
Disclosure: At the time of this writing, Louis Bedigian had no position in the equities mentioned in this report.
View Comments and Join the Discussion!
Posted-In: Amazon AppleAnalyst Color M&A News Rumors Analyst Ratings Tech Best of Benzinga