Coca-Cola Returning to a Franchise Model – With Conditions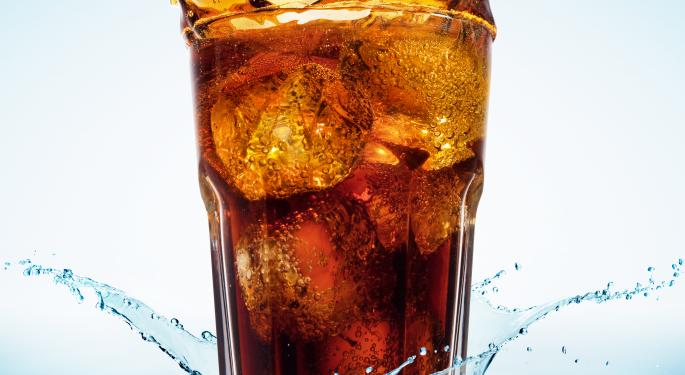 Coke Classic is back.
Not the soda - that happened in 1985 - the business model. Coca-Cola (NYSE: KO), according to The Wall Street Journal, is expanding distribution rights for five of its independent bottlers less than three years after cutting a $12.3 billion deal designed to give the beverage company more control over operations.
This reversion to the original franchise model is not a wholesale return to the good old days. The plan for the new deal allows Coke to keep direct control over 75 percent of its U.S. distribution, versus 80 percent currently. The company did indicate that more franchise deals are in the works.
The reason for the move is simple - to boost profit margins. It costs money to maintain delivery trucks, routes and warehouse space. Turning that part of the operation back over to franchise bottlers is designed to increase profits in the U.S. where they have been declining along with soda consumption over the past eight years.
Still, Coca-Cola has not forgotten why it went back into distribution three years ago and for that reason, unlike with past deals, the company isn't giving bottlers perpetual rights to new territories. Instead, bottlers will get 10-year licenses, which then need to be renewed. The process to close the initial agreements with the five bottlers isn't expected to be complete until 2014.
Wall Street likes the plan. Coke's share price jumped 5.7 percent Tuesday to close at $42.37. This despite the fact the company reported a decline in first-quarter profit and revenue.
Bill Pecoriello, head of Consumer Edge Research summed it up. "Today's announcement gives a clear road map. A lot of uncertainty was lifted,'' he said.
Tuesday's earnings report wasn't all bad news. The company beat first-quarter expectations by a penny, earning 46 cents a share on revenue of $11.04 billion, versus estimates of 45 cents a share on $10.9 billion.
Barron's cautioned investors to consider waiting for a better entry point before diving into the stock, citing the reduced soft drink consumption domestically, as well as economic problems in Europe and China among the reasons.
Also mentioned was the fact that the stock, priced at 19.5 times projected earnings over the next four quarters, is expensive, especially given projected growth of about six percent this year for the company.
Oliver Pursche, co-manager of the GMG Defensive Beta Fund said, "With the market approaching year-end valuations, we would not want to commit new capital at this point. If there's a 3 percent to 4 percent pullback, we would take advantage of that. It's a great company, but it's a challenging market over the next 45 days."
On the other hand, Barron's also reminded investors that Coca-Cola stock is up more than 20 percent over the last 12 months compared with 14 percent for the S&P 500 index.
As of this writing, Jim Probasco had no position in any mentioned securities.
Posted-In: Analyst Color Earnings News Guidance Wall Street Journal Management Analyst Ratings Media Best of Benzinga
View Comments and Join the Discussion!