Estee Lauder Primps Chinese Customers with Osiao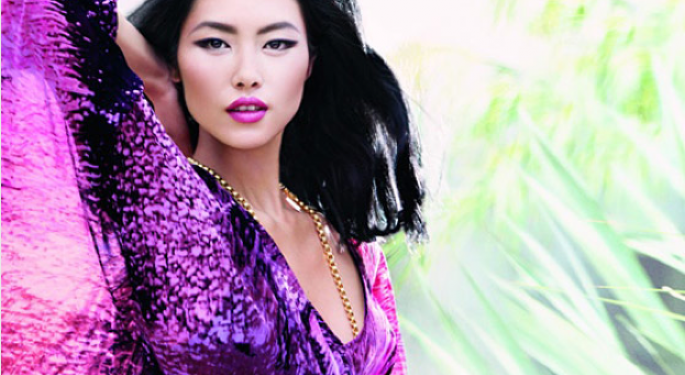 China is receiving the royal treatment from many companies as of late, and Estee Lauder (NYSE: EL) is no exception. The make-up and fragrance brand is set to introduce a beauty line called "Osiao" in Asia beginning this October.
According to The New York Times, Osiao will become the 13th brand of Estee Lauder's 28 offerings that are sold in China, with this new venture remaining exclusive to the Chinese market.
"Osiao's specialized formulas, for example, contain Chinese plants like ginseng. To communicate the brand's imported status to consumers, the product names on the bottles are labeled in English," The New York Times reports.
"In short, the hybrid brand is a modern mash-up of traditional Chinese medicine and the American science of marketing."
Expected to launch in October, Osiao could potentially help Estee Lauder's fiscal year 2013 to see higher compensation for management and insiders alike. The company's top five executives earned about $45 million in total compensation throughout 2012, down roughly eight percent since 2011.
The cosmetics company also experienced a decrease in international air passenger traffic this summer, a concern for analysts due to the fact that Estee Lauder's product sales in duty free stores represent about 20 percent of operating profits.
However, researchers at Citi claim there is nothing to fear. With a restructuring program well underway, new product offerings and the potential to expand profit margins while driving strong revenue growth, Estee Lauder remains an intriguing, "very good" long-term story.
Osiao will no doubt be a part of the company's long-term success estimation, as Chief Executive Officer Fabrizio Freda told The New York Times that Estee Lauder's ambition is for the new beauty line to be one of the biggest brands in its Asian portfolio.
Similarly, other popular companies have expanded their horizons in China as well. For example, Nokia (NYSE: NOK) is rumored to launch a Lumia 510 device in China. The phone is expected to use Microsoft's (NASDAQ: MSFT) Windows Phone 7.8 operating system.
U.S. based McDonald's (NYSE: MCD) recently discounted its already inexpensive meals in Asia due to the country's economic slowdown.
While things continue to pick up overseas, Estee Lauder's Osiao joins a number of big hitters that are determined to pull China out of its current slump. Kellogg (NYSE: K) announced on Monday that it would begin producing and marketing packaged food products in China over the next five years.
In the works for more than four years, Osiao's upcoming introduction to the Chinese market could serve as a barometer for exclusive Asian product success. The beauty line, one that will "help renew skin's youthful radiance," is intended to bring peace and harmony to those who purchase it. Executives and analysts can only hope that it will provide the same for them.
Estee Lauder closed on Monday at $61.44, down about 1.3 percent over the last six months. Year-to-date, the company is up 9.4 percent.
Posted-In: BloombergAnalyst Color News Retail Sales Management Events Global Analyst Ratings Best of Benzinga
View Comments and Join the Discussion!