If Not GE, Then Who Buys Joy Global?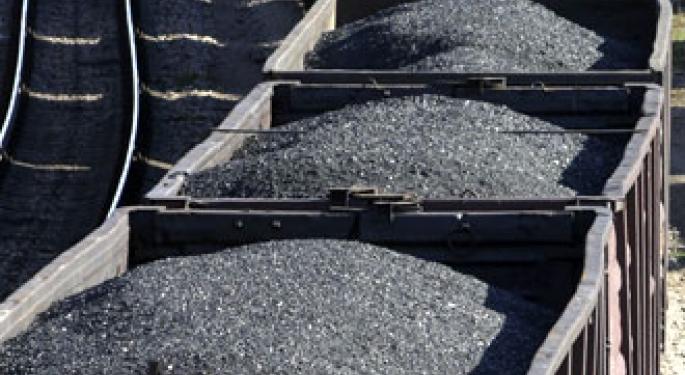 On a lethargic day for U.S. equities, shares of mining equipment maker Joy Global (NYSE: JOY) traded higher on above average turnover after a William Blair analyst said it is looking "increasingly likely" Dow component General Electric (NYSE: GE) will acquire the company.
Predictably, the companies are not likely to publicly confirm the speculation, leaving investors to wonder what is going on behind closed doors. However, it is apparent GE is looking to bolster its mining business. The company is hoping that operation will eventually generate $5 billion or more in annual revenue, Bloomberg reported.
Of course, GE's desire to bolster its mining unit does not mean it will acquire Joy Global. Likewise, that does not mean the Wisconsin-based company is not a takeover target. Joy Global has been at the center of (albeit fleeting) takeover chatter for close to two years since rival Bucyrus was acquired by another Dow company, Caterpillar (NYSE: CAT), for $8.6 billion.
Oddly enough, it was that deal that prompted Joy Global, not previously an acquisitive company, to make some buys of its own. The $1.1 billion deal to acquire LeTourneau Technologies and the $585 million paid to buy a 41 percent stake in Hong Kong's International Mining Machinery Holdings perhaps indicate Joy Global wants to remain independent.
With the stock down 33 percent this year, suitors may smell blood and Joy Global's hand may be forced. Here are some companies beyond GE that could acquire Joy Global:
Komatsu The Japanese equivalent of Caterpillar has been mentioned as a possible suitor for Joy Globall. Bloomberg reported earlier this year the Japanese firm is looking for U.S. and European acquisition candidates, though it is important to note Komatsu CEO Kunio Noji said in a December 2011 interview his firm will not engage in hostile takeovers.
Joy Global presumably knows and if the company wants to remain independent, it could easily employ a poison pill plan to ward off Komatsu knowing that the Japanese firm will not want a protracted fight. Komatsu does not trade in the U.S., but the iShares MSCI Japan Index Fund (NYSE: EWJ) offers slight exposure to the stock.
AB Volvo (OTCBB: VOLVY) Most Americans know Volvo as the maker of boring, though highly dependable, cars driven by suburban soccer moms -- at least that is the stereotype. The Swedish company is more conglomerate than pure play auto manufacturer and this relevant to Joy Global because Volvo does have a mining business. Perhaps more importantly, Volvo is more than quadruple the size of Joy Global by market value.
Even more importantly than that, the CurrencyShares Swedish Krona Trust (NYSE: FXS) has rallied this year, indicating the krona is strong against the greenback.
Berkshire Hathaway (NYSE: BRK-A, BRK-B) Warren Buffet's holding company had $40.7 billion in cash at the end of the second quarter so it can easily afford Joy Global. A Berkshire-Joy Global marriage has been mentioned in the past.
As a prosaic, easy-to-understand business that can be acquired at a compelling valuation, Joy Global fits the bill as a potential Buffett target. The overriding issue is not likely to be price, but how much coal exposure Berkshire wants as the company already has plenty through its Burlington Northern railroad business.
View Comments and Join the Discussion!
Posted-In: Analyst Color Long Ideas M&A News Short Ideas Rumors Commodities Currency ETFs Best of Benzinga