From Weight Watchers Quest , 'Quota Share', to Catastrophe Bonds Were Still Finding Value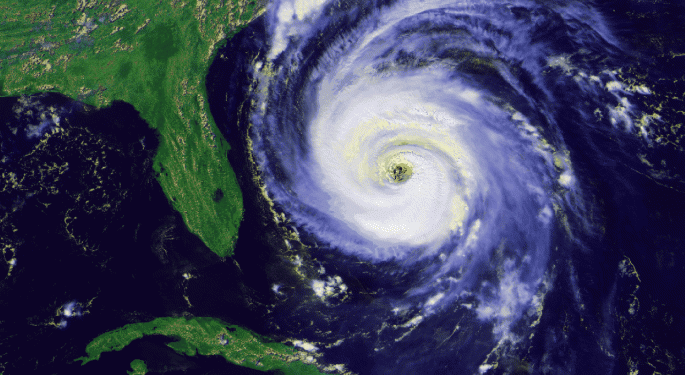 Recently our investment advisory firm , Traphagen Financial Group (www.tfgllc.com) , has been putting emphasis on identifying alternative sources of meaningful investment returns. This focus has been spurred on by recent run-ups in most traditional asset classes.
These recent increases in asset prices indicate to us that future returns on most of these traditional investments could be fairly muted over the coming years. Obviously, bond returns will be lower than in the past 30 years with a 10-year treasury yielding 1.7%, investment grade bonds yielding around 3%, and publically traded real estate, or REITs, yielding a little over 3%. In addition we feel commodities and equities are currently priced to deliver returns in the mid-single digits over the next several years. These all represent modest returns when compared to the past 30 to 40 years.
Basically, there are two alternative areas that I'd like to discuss today in more detail. The first are reinsurance-related investments that come in two flavors; catastrophe bonds and what is called 'quota share'.
Catastrophe bonds are credits issued by reinsurance companies that are related to natural disasters and weather events. They are essentially selling risk off their books, and we, as investors, are assuming that risk in exchange for an investment return. The aspects we like about this investment are many. First, the majority of these bonds yield 6% to 8% above the short-term treasury rate, and they do float, so if interest rates rise, we benefit from that with higher paid rates. There is essentially no credit risk with these since the capital for the bonds are placed in a special purpose entity backed by U.S. treasuries. In addition, the return on the bonds is not correlated to any other financial asset; the only variable that affects the return is the severity of weather events and natural disasters across the globe.
The second area we are looking at within the reinsurance market is called 'quota share'. This is actually a slice of a diversified insurance company's risk portfolio. The major reinsurance company we utilize insures against a wide array of perils, including air travel risks, terrorism, weather events, artwork theft, et cetera. And we, as investors, purchase a portion of their risk portfolio. This is a little higher-risk but higher-return investment. But again, like the catastrophe bonds, completely non-correlated to any other financial asset class and should, over the longer term, produce significant returns.
In addition to these alternative strategies there are two stocks we are currently looking at for client purchase.The first is Quest Diagnostics (NYSE: DGX). It is a leader in diagnostic testing, information, and services.
Obviously, it's positioned to take advantage of the demographic tailwinds here for decades to come. And we do think, on balance, ObamaCare will be a net positive for the company with more and more people insured and getting more precautionary testing done. Since 2004, free cash flow has increased from $2.90 per share to $6.30 per share, which is impressive. In addition, the shares outstanding decreased from 214 million to 160 million over that same timeframe.
The company yields around 2% and they have continually bought back shares. If we assume a conservative free cash flow, growth rate of 2% to 3% per year we get a fair value for the stock in the mid-50s, which is where the stock is currently trading. So on any weakness we would be buyers at about the $50 level.
We are also looking at Weight Watchers (NYSE: WTW). All too many of us might need to use this company's products. Everybody knows what the company does and unlike many fly-by-night weight loss systems, the strategy, if followed correctly, has proven very effective for many people.
The company provides common sense advice, in-depth calorie nutrition tracking systems, its own meal options, and regional group support through weekly member meetings. In addition, being that obesity is one of the nation's most prominent health problems, the company has a large and growing demographic base to draw from.
Since 2004, the company has shown significant free cash flow growth. Free cash flow grew from $2.40 a share in 2004 to $4.40 a share in 2012. And the company has been buying back its shares at a very impressive clip. In 2004 they had 107 million shares outstanding, where currently, they're down to 61 million outstanding. We see fair value at about $45 a share. The stock is currently trading at $41. If it gets to $40, we would be active buyers for our clients.
For more detailed information on Quota share, Cat Bonds, our 'variance risk premium' strategy and one more value stock pick visit my latest interview at Forbes.com that can be found here.
http://www.forbes.com/sites/wallaceforbes/2013/05/01/finding-attractive-investment-yields-in-an-overlooked-area-of-the-market/
View Comments and Join the Discussion!