3 Charts That Show Why There's Gilead Sciences...And Then There's Everybody Else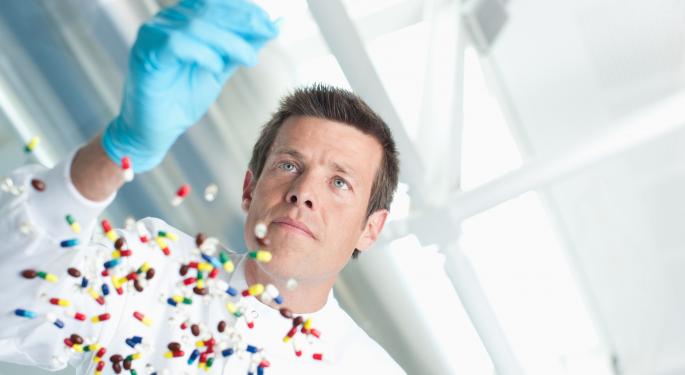 The graphs below were produced by Capital Market Labs.
Except for recent price action, biotechnology has been one of the best-performing sectors for a long time. Within that group there are a number of top performers, and among that group is a singular best performer.
Gilead Sciences, Inc. (NASDAQ: GILD) is up 145 percent over the last two years and 23 percent in the last eight months.
On a financial scale, it has outperformed every mega-cap in the United States and dominated its peers.
Let's look at three visuals.
First is a chart of the US mega caps above $50 billion in market cap with one-year net income growth on the y-axis and one-year total revenue on the x-axis.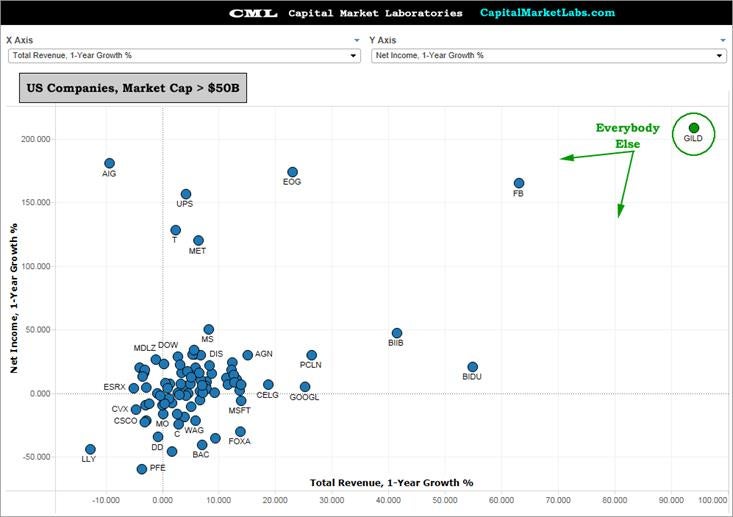 Put simply, there's Gilead, and then there's everybody else.
Now, let's quickly turn to a couple of peers and chart the time series of net income for Gilead, Biogen, Amgen and Celgene.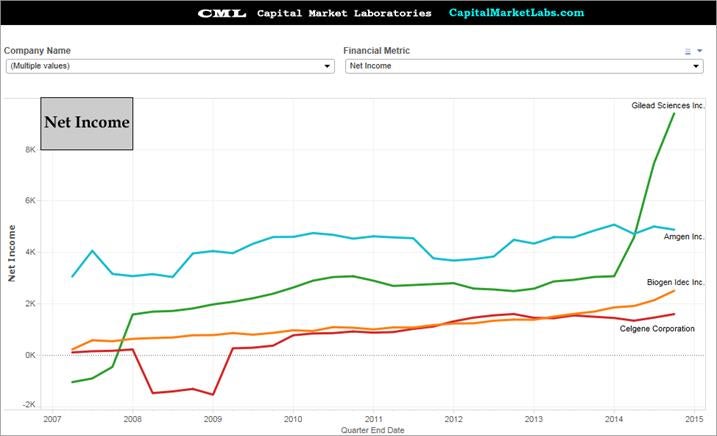 Take a look at the enormous jump over the last year on the green line (Gilead).
Finally, let's look at the same peer group in a time series of cash from operations.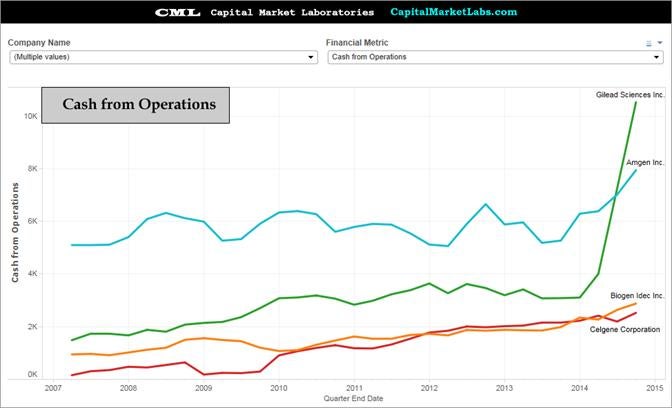 Again, note exponential growth in the last year for Gilead, which has grown from about $4 billion in cash from operations to now over $10 billion.
Ophir Gottlieb can be found on Twitter @ophirgottlieb.
Posted-In: Technicals Trading Ideas Best of Benzinga
View Comments and Join the Discussion!