The Five Best Performing Stocks of 2013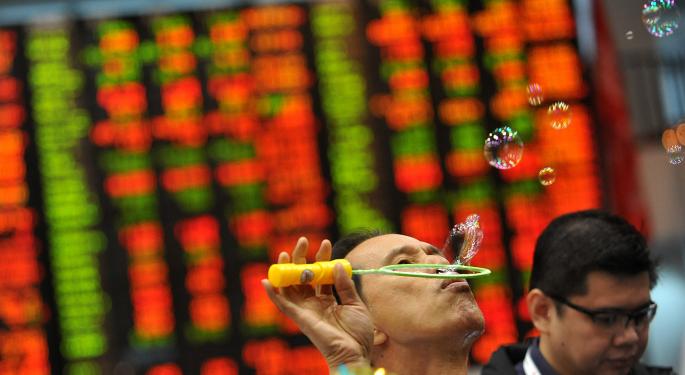 You've heard of story stocks like Tesla that have logged 2013 gains of more than 300 percent but that's nothing compared to our list of the biggest winners of the year.
Sure, the year isn't over yet but it's unlikely that things will change much in the next week.
In order to give credit where credit is due, we only looked at stocks priced over $3 and had average volumes of more than 100,000 shares per day. Finally, we didn't include stocks where reverse splits account for gains.
Finally, the obvious word of warning: just because they're up sometimes more than 1,000 percent doesn't make them a buy. Do your research to figure out why.
Lannett Company (NYSE: LCI)
The Lannett Company had a respectable year in the making until September when it surprised investors with FY 2014 revenue guidance well above analysts' estimates. Since then, the stock has moved straight up and will finish 2013 about 553 percent higher.
China Information Technology (NASDAQ: CNIT)
This stock is up 625 percent this year. China Information Technology is a $190 million company providing information and display technologies in industries ranging from public safety to hospitals.
Related: How to Look for Income Producing Investments
Canadian Solar (NASDAQ: CSIQ)
Canadian Solar is set to finish the year up about 772 percent. Solar stocks finally gave investors what they hoped for this year but this $1.4 billion company far outpaced its competitors. Most of its revenue came from developing Canadian solar farms.
Zhone Technologies (NASDAQ: ZHNE)
Another name most investors haven't heard of, Zhone Technologies is up an impressive 936 percent this year after its third-quarter earnings impressed investors in July. Since then, the stock has rallied from just over $1 to current levels of $4.87.
PTC Therapeutics (NASDAQ: PTCT)
After IPOing in June, PTC Therapeutics, has rocketed 1,058 percent higher. The $454 million company specializes in developing drugs for the treatment of genetic and neuromuscular diseases, cancer, and other serious diseases. It has strategic alliances with AstraZeneca as well as many of the other big pharma companies. Monday, the company announced that it was added to the NASDAQ Biotechnology Index.
Disclosure: At the time of this writing, Tim Parker had no position in any of the companies mentioned.
Posted-In: canadian solar China Information Technology Lannett Company PTC Therapeutics Zhone TechnologiesTechnicals Tech Trading Ideas Best of Benzinga
View Comments and Join the Discussion!