Keep The Emerging Markets, Lose China With This ETF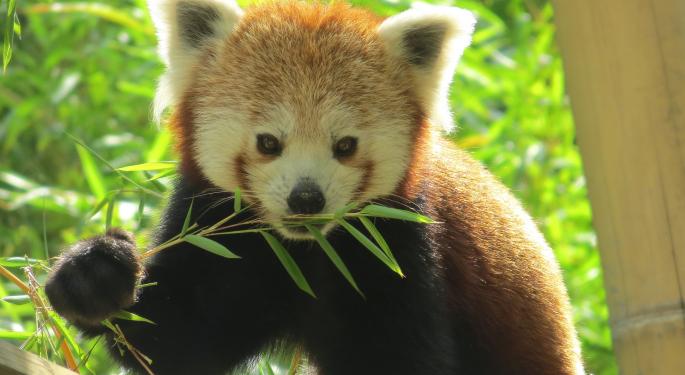 Seasoned emerging market investors know that even supposedly diversified emerging markets exchange-traded funds are heavily allocated to Chinese stocks. Those allocations stand to increase following MSCI's June announcement that China A-shares, the stocks trading in Shanghai and Shenzhen, will be added to the index provider's international benchmarks.
For example, the MSCI Emerging Markets Index currently allocates 27.9 percent of its weight to Chinese stocks, well above the 15.4 percent devoted to South Korea, the index's second-largest geographic allocation.
A new ETF helps investors gain broad-based emerging markets exposure without having to worry about China. The iShares MSCI Emerging Markets ex China ETF (NASDAQ: EMXC) debuted Thursday.
Inside The New ETF
EMXC tracks the MSCI Emerging Markets ex China Index and holds 431 stocks. That index provides exposure to 22 of the 23 largest emerging markets with China being excluded.
At the end of the second quarter, the five largest country weights in the MSCI Emerging Markets ex China Index were South Korea, Taiwan, India, Brazil and South Africa, according to MSCI data. EMXC's India exposure is achieved via the iShares MSCI India ETF (BATS: INDA).
EMXC's underlying index allocates about 46 percent of its combined weight to financial services and technology stocks. With the exclusion of China, a significant portion of the new ETF's technology exposure is derived from the tech-heavy markets of South Korea and Taiwan. Consumer discretionary and materials names combine for 20 percent of the index's weight. EMXC charges 0.49 percent per year, or $49 on a $10,000 investment.
Advantages Of Avoiding China
"China's representation in the MSCI Emerging Market index has increased significantly over the last 10 years — from 8% in 2006 to close to 28% of the index today — and is expected to grow further following MSCI's recent decision to add China A-shares," said Tushar Yadava, iShares investment strategist, in a statement.
"While this reflects China's impressive growth and undoubted importance on the global stage, EMXC is designed for those investors that may prefer to allocate to China on a more precise and individual basis, or indeed exclude it altogether."
By eliminating exposure to China, EMXC also helps investors limit the impact of slower-growing state-run companies on their emerging markets investments.
Related Links:
Remember This Emerging Markets ETF
Posted-In: Long Ideas News Emerging Markets New ETFs Emerging Market ETFs Markets Trading Ideas ETFs Best of Benzinga
View Comments and Join the Discussion!