Going International For Free Cash Flow Generators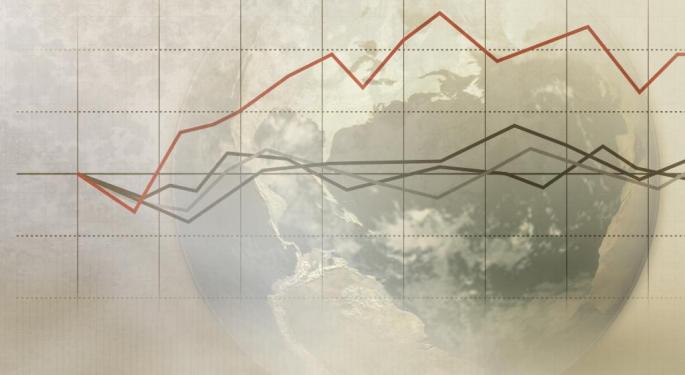 Investors looking for companies that are prodigious generators of free cash shouldn't confine their search to the U.S. A new exchange-traded fund helps ease the burden of finding ex-U.S. companies with sturdy balance sheets.
On Wednesday, the TrimTabs Asset Management launched the TrimTabs All Cap International Free-Cash-Flow ETF (BATS:TTAI), which aims to top the returns generated by the S&P Developed Ex-U.S. Index. The new ETF is actively managed.
"TTAI is focused on companies operating in non-U.S. developed international markets—including Europe, Asia, South Asia, and Canada—with strong free cash flow that are executing share count reductions while maintaining healthy balance sheets," according to TrimTabs.
A U.S. Counterpart
TTAI is the international answer to the Trim Tabs Float Shrink ETF (BATS:TTAC), which debuted in September.
"TTAC is primarily focused on generating long-term gains that exceed those of the Russell 3000 Index. It does so by selecting approximately 100 companies that are both generating free cash flow and reducing their share count without the use of leverage," according to by TrimTabs.
TTAC charges 0.59 percent per year, or $59 on a $10,000 investment. That is above the average fee on passively managed ETFs, but below the average fee on actively managed mutual funds. TTAI also charges 0.59 percent per year. That is below average among actively managed international ETFs.
Inside Of TTAI
TTAI can hold stocks from Asia, Canada, Europe and South Asia with another important part of the ETF's methodology being its emphasis on share count reduction.
"Companies execute share reductions by lowering the amount of shares outstanding, most commonly through stock buybacks, though this can also be accomplished with other corporate actions," said TrimTabs. "This can prove advantageous for investors holding the stock in question, as they end up holding a 'larger piece of the pie.' TrimTabs takes an extra step by ensuring that companies executing buybacks are only doing so with free cash flow, not through additional leverage."
TTAI's holdings are equally-weighted with the largest accounting for less than 1.3 percent of the new ETF's weight.
Posted-In: Long Ideas Specialty ETFs New ETFs Trading Ideas ETFs Best of Benzinga
View Comments and Join the Discussion!