Things Keep Looking Up For This Europe ETF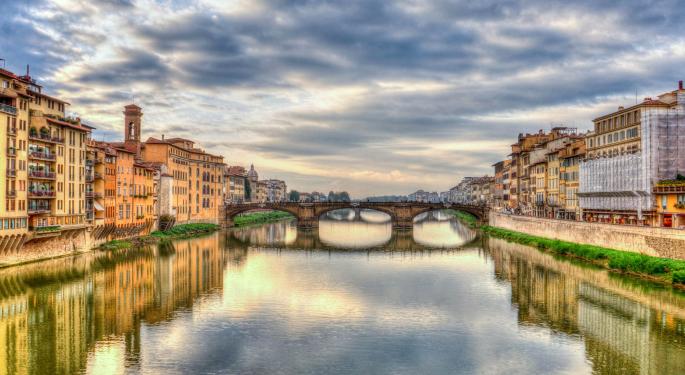 Among developed markets equities, the United States is again asserting a leadership role to start 2017 with the S&P 500 up 6.7 percent. European stocks are looking strong as well.
As measured by the WisdomTree Europe Hedged Equity Fund (NYSE: HEDJ), eurozone equities have been a better place to be start 2017 than other ex-U.S. developed markets. HEDJ is up 6 percent year-to-date, while the MSCI EFA Index and the largest diversified Europe ETF trading in the United States are higher by an average of 5.3 percent.
How HEDJ Has Performed
Over the years, HEDJ has risen to prominence as one of the premier alternatives for investors looking for eurozone exposure with protection from the euro's gyrations against the dollar.
Data suggest HEDJ's methodology works. Over the past three years, not only has HEDJ been slightly less volatile than the MSCI EMU Index, the WisdomTree ETF has outperformed that index by an almost 20-to-1 margin. That serves as a reminder of the unintended consequences of investors not acknowledging currency risk. Plus, HEDJ components are currently sporting attractive valuations.
Related Link: A Europe ETF To Revisit
"Since its inception, the WisdomTree Europe Hedged Equity Index has traded at an average of a 4 percent discount to the S&P 500. As of January 31, 2017, with the S&P 500 trading at a 21.6x price-to-earnings (P/E) ratio, the WisdomTree Europe Hedged Equity Index is only trading at a 16.7x P/E ratio, a 23 percent discount. This valuation gap is close to the largest it has been since the Index has existed," said WisdomTree in a recent note.
HEDJ's Export Exposure
Due to its focus on exporters, HEDJ is heavily exposed to consumer sectors and others with export exposure. Industrials, consumer discretionary and consumer staples stocks combine for over 53 percent of the ETF's weight. Conversely, the ETF is not heavily exposed to some sectors that, in Europe, have recently struggled to generate robust earnings growth.
"Over the past five years, there has been a divergence in European equity earnings growth. While each of the four largest over-weighted sectors for the WisdomTree Index have [sic] had relatively good growth in their earnings, Energy and Financials have seen their earnings contract over the past five years," said WisdomTree.
Energy and financial services combine for just 15 percent of HEDJ's lineup.
HEDJ's relatively low financial services allocation is an advantage at a time when global investors are increasingly concerned about the strength of banks throughout some major eurozone economies.
Posted-In: Long Ideas Specialty ETFs Eurozone Currency ETFs Forex Top Stories Markets Trading Ideas Best of Benzinga
View Comments and Join the Discussion!