Top 5 Biotech Stocks Over The Past Year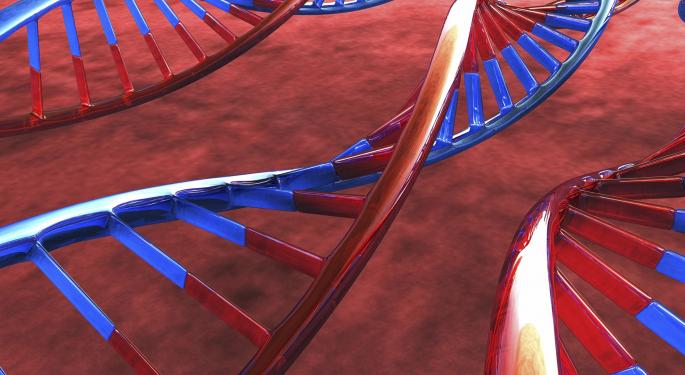 Regardless of recent stock market volatility, the overall market is up for the year with most analysts still calling for higher prices.
Which industries have performed the best?
Biotech as an industry has had a great 52 weeks. Some of the stocks within the industry have had even more amazing runs than the industry itself.
So, which biotech names stand out the most as having had the best runs over the last 52 weeks?
Coming in at No. 5 is Merrimack Pharmaceuticals Inc (NASDAQ: MACK).
Merrimack discovers, develops and prepares to commercialize medicines paired with companion diagnostics for the treatment of cancer.
The stock was trading at around $4 this time last year and has since had a 118-percent run-up. The stock closed at $8.65 on Friday.
Related Link: The Big Money's Favorite Biotech Stock
Arrowhead Research Corp (NASDAQ: ARWR) comes in at No. 4.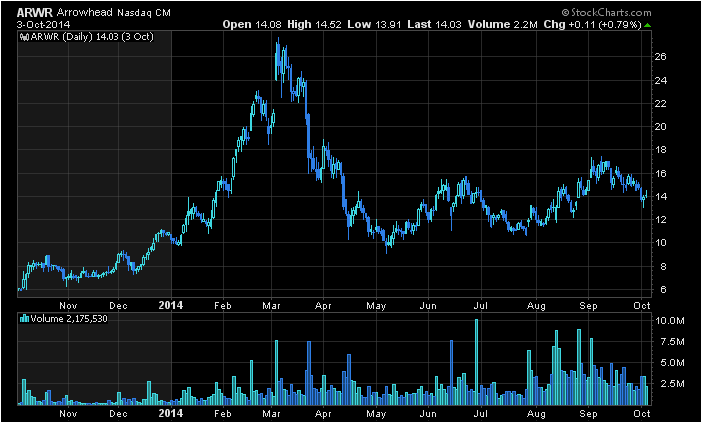 Arrowhead is a biopharmaceutical company that develops targeted RNAi therapeutics in the United States.
Twelve months ago this stock was trading near $6, but even after an $18 drop back in the spring, Arrowhead has still managed a 123-percent gain.
Cracking the top three is Amicus Therapeutics, Inc. (NASDAQ: FOLD).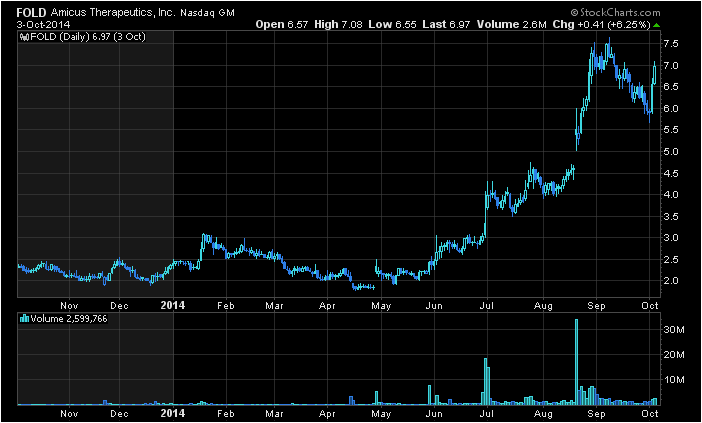 The stock has had a 176-percent increase over the last 12 months and closed at $6.97 on Friday. This time last year, the stock was trading under $3 per share.
The runner-up is no stranger to recent headlines -- Tekmira Pharmaceuticals Corporation (NASDAQ: TKMR).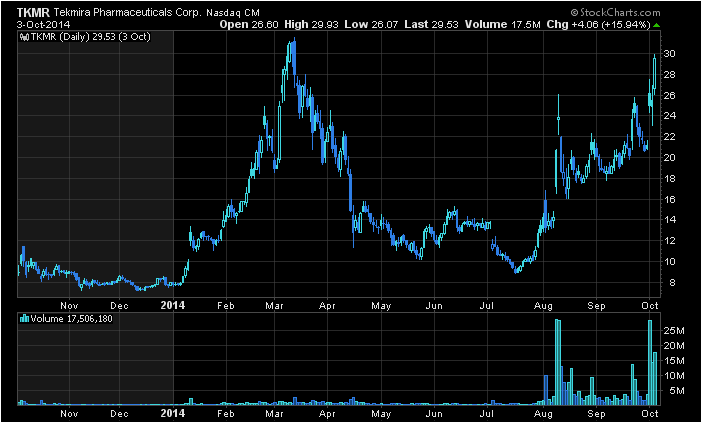 Due in part to the recent Ebola outbreak, Tekmira has more than tripled over the last year. The stock has come from a low of under $10 to hit a high of almost $30 on Friday, which gave Tekmira a 231-percent gain.
Finally, coming in as the top performing biotech stock over the last year is Achillion Pharmaceuticals, Inc. (NASDAQ: ACHN).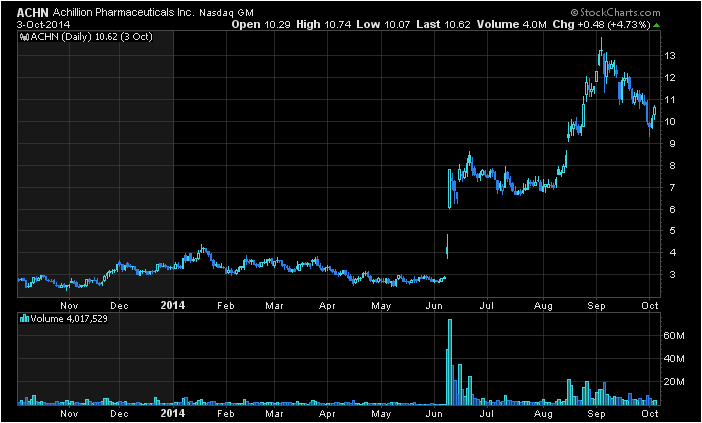 The company focuses on developing combination therapies for the treatment of chronic hepatitis C infection and resistant bacterial infections.
The stock has dropped about 20 percent recently, yet still manages to come in with a 274-percent gain over the last 12 months.
The screening criterion utilized to identify this top five was one that isolated biotech stocks trading above $5 per share with at least 500,000 shares per day (90-day average volume).
Tags: Ebola
Posted in: Long Ideas Health Care Technicals Movers Trading Ideas General Best of Benzinga