Watch For Renewed Strength In These Two Small-Cap Value Funds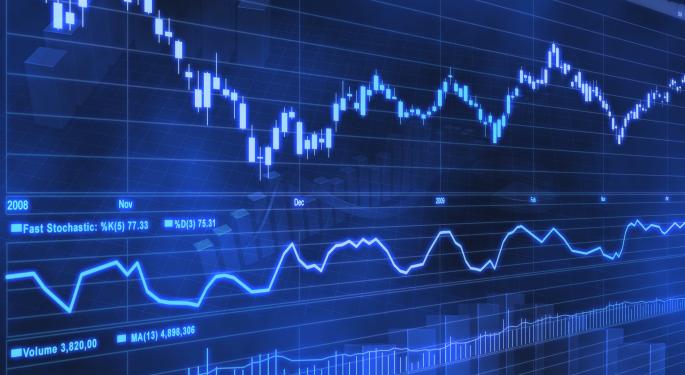 There's some logic to the old investing adage about stocks and funds moving from "worst to first."
If an asset class has been a lagging performer, it's available at bargain prices. Investors often swoop in to grab shares cheaply. That buying activity, naturally, sends the price higher. Eventually, the investment rises in the ranks of performers.
Of course, the reverse is also true. A top performing asset class becomes too expensive, and other investments usurp its place in the performance ranks. That's a reason to avoid those "best funds" lists. A fund that's at the top of the heap one year can take a sharp slide the next.
As of September, small-cap value funds have not been performing as well as other asset classes. Rather than ignoring them because you're chasing performance, it's more forward-thinking to look at cellar dwellers with an eye to their future performance.
Related Link: With Actively Managed Funds, Be Wary Of Expense Ratios
Gabelli Small Cap Growth Fund Class 1 (MUTF: GACIX)
For example, the Gabelli Small Cap Growth Fund Class 1 is up 2.1 percent year to date, indicative of its slowdown after returning 20.4 percent and 36.05 percent in 2012 and 2013, respectively. In early September, its net asset value (NAV) was $49.86.
As with many actively managed funds, this one carries a high expense ratio, 1.14 percent. Compare that to the 0.24 percent expense ratio of the Vanguard Small Capitalization Value Index Fund Investor Shares (MUTF: VISVX), which tracks the CRSP U.S. Small Cap Value Index.
The Gabelli fund is benchmarked to the Russell 2000, but long-time manager Mario Gabelli and his team are active stock pickers. That adds cost, but it has also helped the managers mitigate losses during slowdowns in the broader market.
Top holdings in the Gabelli fund are O'Reilly Automotive Inc, RPC, Inc., Diebold Inc, Circor International, Inc. and Kaman Corporation.
Hotchkis & Wiley Small Cap Value I (MUTF: HWSIX)
The Hotchkis & Wiley Small Cap Value I has a NAV of $66.10, and has advanced eight percent year-to-date. When comparing active funds, always remember that it's unusual for stock-picking fund managers to consistently beat their benchmark. This fund is benchmarked to the Russell 2000, but is not an index fund.
The Hotchkiss fund's expense ratio is 0.99 percent, still pricier than the iShares Russell 2000 ETF
(NYSE: IWM), which sports an expense ratio of just 0.20 percent. Top holdings in the Hotchkiss fund are Con-Way Inc, Masonite International Corp, Kaiser Aluminum Corp., First Horizon National Corporation and Horace Mann Educators Corporation.
Posted-In: GACIX HWSIX Mario Gabelli small cap value funds small capsLong Ideas Small Cap Analysis Trading Ideas Best of Benzinga
View Comments and Join the Discussion!