How To Prepare For A Market Correction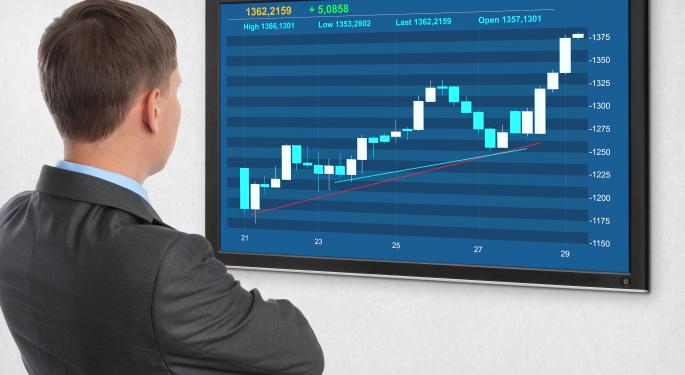 Is a market correction on its way?
Some say yes. Others say it has already begun.
If a market correction is on its way, traders need to be ready. To help them get prepared, Benzinga turned to Bob Iaccino, the Chief Market Strategist of TopstepTrader.
"I don't do my daily market analysis and say, 'It's time for a correction,'" Iaccino told Benzinga. "To me, that's predictive behavior. We don't do predictive behavior. The only thing you can be sure of is what the market is telling you right now, and in my opinion, when you know how to read price action and you've pre-planned how you're going to react to that price action, it eliminates the need to try and predict it."
Iaccino, who has appeared on CNBC, Bloomberg, CNN Moneyline and Fox Business, said that his opinion always starts with price action.
"It always starts with what I think the chart is telling me," he said. "Then I can say, 'Okay, there's a high probability that we could go lower, therefore let me find what fundamental factors can cause the move.'
"For traders, I would say that if you don't have a strategy or plan that allows you to take both short and long trades, then the first thing I would advise is stop trading and take a couple of steps back. Understand what shorting the market is and where, within your style of trading, you can put that sort of strategy into effect."
Related: Invest For Kids Earns More Than $1.3 Million For Chicago Kids
Impending Doom
For better or worse, Iaccino believes that a correction is coming.
"I'm not trading for a correction, but I think it's overdue," he said. "And I think the correction crowd continues to grow, and that crowd needs to be satiated. If nothing else, buyers will dry up. Sellers won't necessarily emerge, but buyers will dry up as that crowd continues to grow."
Iaccino stressed that those who are only trading from the long side will have a very difficult game.
"The S&P in and of itself -- if you look at the S&P as an investment just in, say, the last 12 or 13 years, we've had two 50 percent corrections," Iaccino explained. "If you discount this year because we don't know where the year will end up, the S&P tends to go up about five to seven percent a year and have very fast 50 percent corrections. Blind index buying, for me in and of itself is a pretty bad bet.
"Trading stocks can be luck a lot of the time. That's my biggest fear for traders. If we're in a bull market like we've seen in the first six or seven months of the year, picking stocks that go up becomes a lot easier. Then we move into correction territory or bear market territory and all of a sudden your skill on the individual stocks needs to be much, much more acute."
Related: Is The Press Trying To Strike Fear In Investors?
Iaccino said that he teaches these lessons and more at TopstepTrader's College of Trader Development. He wants traders to understand that trading is "very much like [everyday] life, where you make a risk calculation and you compare the rewards to that acceptable risk."
"The reward should be one of the last things you look at on the trade," Iaccino concluded. "It should be, 'How much can I risk?' And, 'How much can I risk versus the reward I can make on this trade?'"
Disclosure: At the time of this writing, Louis Bedigian had no position in the equities mentioned in this report.
Louis Bedigian is the Senior Tech Analyst and Features Writer of Benzinga. You can reach him at louis(at)benzingapro(dot)com. Follow him @LouisBedigianBZ
Posted-In: Bloomberg Bob IaccinoLong Ideas Short Ideas Markets Trading Ideas Interview General Best of Benzinga
View Comments and Join the Discussion!