Exclusive: Patch Of Land Fintech Sprouts Growth Through Real Estate Crowdfunding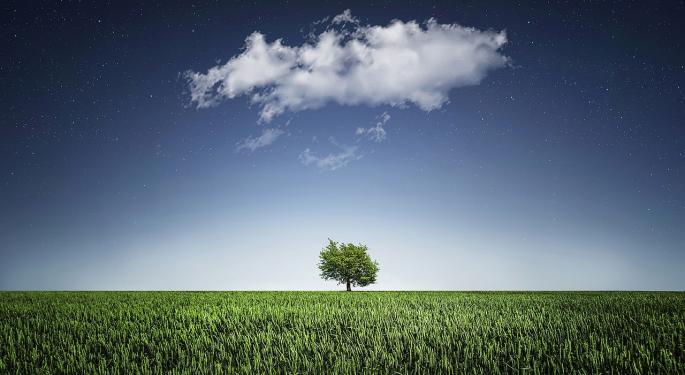 "Our ability to review hundreds of unique data points on each project we underwrite allows us to more accurately determine and price risk in a national market." – CEO Jason Fritton
Real estate crowdfunding was kicked off by the JOBS Act in 2012, but its recent acceptance by both retail and institutional investors is a "happy problem" for Patch of Land founders Brian and Jason Fritton, who are working overtime to expand the PoL platform to keep up with accelerating demand.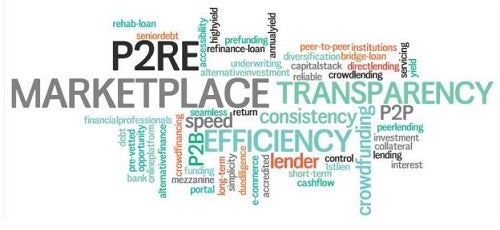 CEO Jason Fritton gave an exclusive interview with Benzinga last week to discuss some of the unique aspects of the Patch of Land Peer-To-Real Estate (P2RE) platform.
According to Fritton, PoL was "the first portal devoted exclusively to real estate debt investments, as well as the first to offer prefunded loans."
Patch Of Land: Timeline Highlights
In May 2013, Los Angeles real estate developer and tech investor Carlo Tabibi made an "angel investment" and became the third co-founder.
In July 2013, Patch of Land set up its headquarters in LA, and in October 2013 pre-funded its first $156,000 with a veteran New Jersey developer.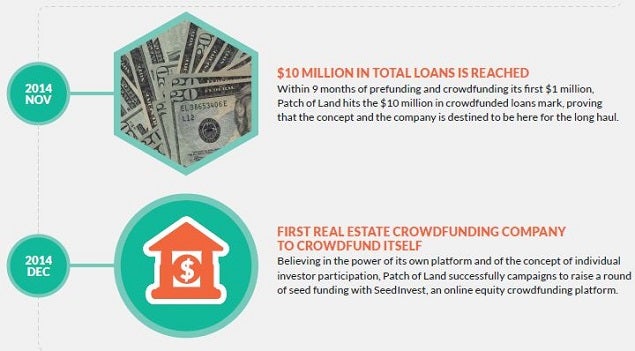 Notably, Ron Suber is president of Peer-to-Peer (P2P) lender Prosper.com, the second largest platform in the U.S., trailing only LendingClub Corp (NYSE: LC), which made its debut as a publicly traded company in December 2014.

Patrick Gannon, former SVP of Investor Services at Lending Club, is also a PoL Series A investor and has served as an advisor to Patch of Land since February 2014.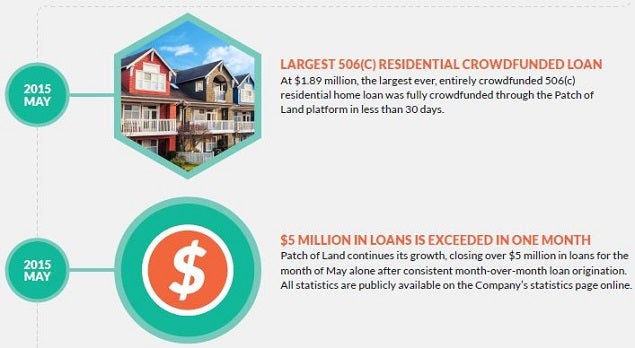 Fritton explained that having Suber and Gannon on board has helped PoL "to avoid the landmines," which can plague a fast growing startup fintech company.
Patch Of Land's Lending Approach
Senior Debt: PoL's primary focus is senior real estate loans, or debt financing, secured by a first mortgage or trust-deed on the land and buildings.
Pre-funding: Patch of Land has always pre-funded its projects, which insures that the developer will be able to close the loan on time and that investor dollars begin earning interest in days, not weeks or months.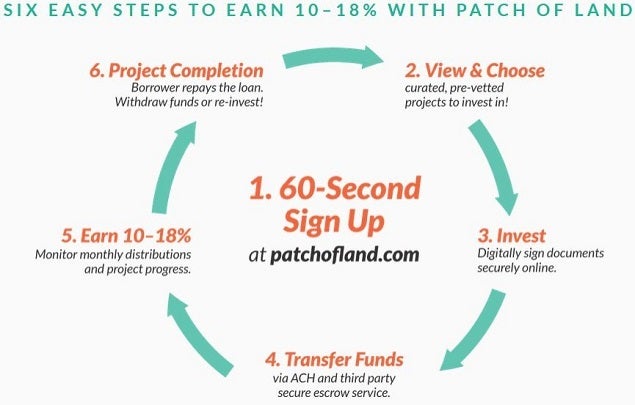 Monthly Income: Another huge plus for investors is that the standard PoL agreement contemplates monthly interest payments to investors. In many equity deals, investors must wait until the developer sells or refinances the project in order to receive payment at the end.
Related Link: Fundrise CEO Ben Miller On "Why Pre-Funding Matters"
Fintech's Big Data Advantage
Patch of Land algorithms utilize over 200 data points to help identify projects to include in the deal funnel. PoL modifies its algorithms to rank and weight each data point differently when comparing residential, office and commercial project opportunities.
"Proprietary technology is one advantage, or secret sauce, which differentiates Patch of Land from just another hard money lender with a fancy website," according to Fritton.
Patch of Land: 1- to 4-Unit Residential Niche
When it comes to providing crowdsourced financing to developers who specialize in buying, rehab or remodel and then sell, the PoL team has been able to leverage its technology approach to grow this business at a phenomenal rate.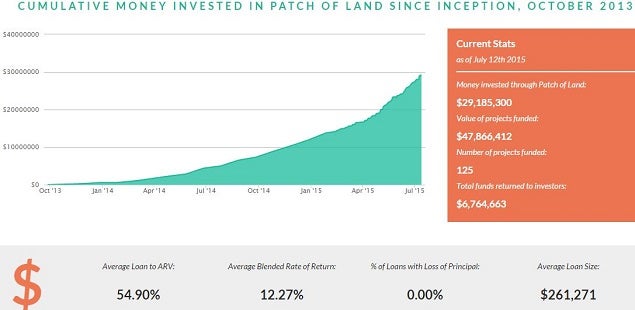 "Most lenders are only able to evaluate micro-markets that they are highly familiar with. We combine full walk-through appraisals with enormous amounts of supplemental data in order to get comparable or favorable performance on a much bigger scale," Fritton told Benzinga.
Difficult Niche To Replicate
It requires a high level of sophistication to build an organization that can profitably underwrite these granular, or "one-of" fix and flip type projects on a large scale, keeping in mind that each requires a separate: underwriting, appraisal, escrow and loan documents.
Related Link: Wall Street Is Lending To House Flippers; Should You?
Fritton explained that an advantage of this product type for investors is that they can invest in one or more new deals each week in order to diversify with PoL, and "ladder the investments," in order to schedule the return of capital.
Diversification Kicks It Up A Notch
Fritton expects to offer a new product on the PoL site in the near future. This product would be available to investors and involve portfolios of homes that will be cross-collateralized. One such project that is in the pipeline is a "remodel-to-rent" portfolio consisting of 85 different homes with an aggregate loan amount of approximately $5 million and a LTV in the 50 to 55 percent range.
While the typical single-family deal might have a term of nine to 12 months, Fritton expects that this type of product will have an 18 to 24 month term.
Commercial Investments Are Scaling Quickly
This summer, larger commercial properties are being offered to both retail and institutional investors for the first time on the PoL site, underwritten by a dedicated in-house team.
"We have arranged multiple debt lines, warehouse lines and table-funding agreements in order to reliably and quickly fund projects up to $40 million in size. We expect that capability to grow rapidly as our track record continues to show solid performance and growth," Fritton explained.
"There are currently $700 million of projects in the underwriting funnel and $50 million of projects in the deal pipeline from $2 to $18 million. Last week, "a $1 million office building was funded in just five hours."
He concluded, "Patch of Land is not just a niche player in a fragmented industry."
Image Credit: Public Domain
Posted-In: Crowdsourcing Success Stories Startups Small Business Exclusives Tech Interview Real Estate Best of Benzinga
View Comments and Join the Discussion!