Bloc's Coding Bootcamp Initiative, The Funeral Industry And A Success Story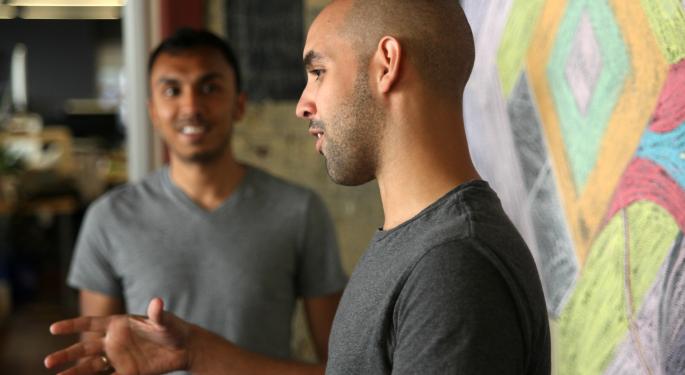 Who doesn't love a good success story? Many of the most intriguing and inspiring tales are those that come from unexpected places and combine unlikely characters.
For instance, Dominican Republic-born and father of two Eliam Medina is disrupting the death industry.
Through his tech company "Willing," Medina takes what has been called an "old, stagnant industry" and, mentored by Bloc's online coding bootcamp, his few self-written lines of code have made end-of-life affair organization and legality exponentially simpler.
The Company
After the devastatingly familiar occurrence of unexpectedly having to organize a loved one's affairs, Medina began questioning the common practices held within the funeral industry. Typical willing is time consuming, often gut wrenching and almost always involves expensive lawyers. Medina, a Columbia MBA alum, was not a software engineer, but had the spark of a web-based idea.
Related Link: After Your Funeral, Your Financial Assets Could Haunt: Estate Planning Basics
Start-up success is never a given; even the best ideas sometimes never see the light of day. That was not the case for Medina, however; through the phenomenal tech opportunity of Y Combinator, Medina has seen his dreams become a reality.
Source: Willing.com
Startup 'Sleep-Away Camp'
Y Combinator may be a techie's dream come true. Proclaimed as "an organization that can be likened to a sleep-away camp for start-up companies" by the New York Times, the prestigious Silicon Valley Y.C. provides 12-week sessions on technical advice, sales and emotional support for budding entrepreneurs. While attending the program is no easy feat, the success that comes from alums is remarkable; the school recognizes companies like Dropbox, Airbnb and Reddit among its graduates.
Despite the difficulties of being accepted into the program, Medina snagged the attention of the Y.C. partners by mailing urns labeled with each of the partners' names and an application inserted within the cremation vessels, hammering in the real-world significance of his dream.
Before YC: Willing's Essential Mentoring Through Bloc
While Y Combinator has spurred Willing and continues to gain publicity for the startup (Medina is set to present at Demo Day Tuesday and Wednesday), the company would not have reached this level of success without the help of Bloc.
Bloc, an online coding bootcamp that provides one-on-one mentorship and project-based curriculum, was chosen by Medina as his web developer professor. Through Bloc's attentive assistance, Medina was able to leverage his final Capstone Project and build Willing.
"An in-person bootcamp is too slow," Medina said. "I'd have to go at the pace of the bootcamp classroom, which can be over 30 students."
He continued, "With Bloc, I could personalize my pace so I could build it faster […] Having a personal mentor was the best part. My mentor Michael Pell and I are great friends now and communicate regularly."
With over 1,000 graduates from over 600 countries, Bloc is upskilling people from around the world with their remote, mentor-driven model, providing the rigorous curriculum and guidance necessary for beginners to become professionals.
Donned with just an idea, Medina has learned how to code and built his vision into a working application. Thanks to Bloc's remote coding program, Medina has been able to marathon with the Silicon Valleyens and disrupt the annual $20.7 billion U.S. funeral industry.
Image: Eliam Medina; used with permission, courtesy of Bloc and Eliam Medina.
View Comments and Join the Discussion!
Posted-In: bloc Eliam Medina end of life careTop Stories Success Stories Startups Personal Finance Interview Best of Benzinga