Joinem Discusses Exploding 'Social Commerce' Business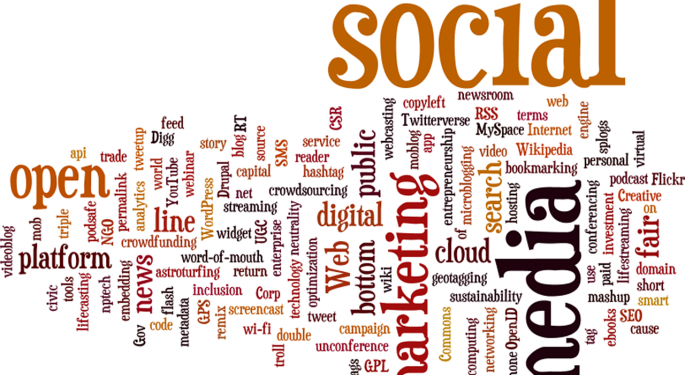 Benzinga recently had the chance to speak with Darren Waxman, CEO and co-founder of Joinem about the rapidly-expanding and ever-evolving world of e-commerce. Mr. Waxman discussed Joinem's role in the convergence of e-commerce and social media, ways in which the biggest social media companies are integrating e-commerce into their platforms and whether or not there is a long-term future remaining for traditional brick-and-mortar retailers.
Social Media + E-Commerce = Powerful Combination
When Benzinga asked what the recent convergence between social media and e-commerce means for the future of online shopping, Waxman explained that the biggest beneficiaries to the new world of shopping are consumers.
Waxman used Facebook Inc (NASDAQ: FB) as an example of the new "social commerce" environment. "If you look at Facebook alone, there's about 150 million users sharing commerce-related ideas in the U.S. today. They're sharing products, and they're sharing stories about how they're using products." He also touted the transparency that social commerce brings to the table for consumers, allowing for better pricing and more product information and feedback than ever before.
Related Link: Research And Markets: U.S. Grocery E-Commerce Report
Joinem's Role
Waxman's company, Joinem, aims to take advantage of today's unprecedented social commerce opportunities. He explained exactly how Join'em's model allows consumers to collectively leverage their power as a community to get the best prices the Internet has to offer.
"We have an intelligent pricing algorithm that scans the Internet continuously looking for the lowest possible prices, and then we beat those prices by up to 20 percent depending on how much community buying power is achieved within the Joinem community." Waxman calls this collective buying power "we-power," and it is the key behind Joinem's low prices.
Big Social Media Names Get In The Game
According to Waxman, Pinterest, which recently added buyable pins, is the best-positioned name among social media giants Facebook, Twitter Inc (NYSE: TWTR) and Instagram to capitalize on the format of its platform and expand into the social commerce space.
"It's going to be interesting to see how Facebook integrates its 'Buy' button into its stream," he noted, adding that Facebook's primary focus in the past has been relationships between family and friends, whereas Pinterest's focus has been product-centric.
Related Link: Pinterest To Compete With Social Media Moguls Using A New Buy Button
Are Brick-And-Mortar Retailers Doomed?
When Benzinga asked Waxman if physical retailers are dying a slow death, he discussed his belief that stores will continue to serve an evolving role in the retail world.
According to Waxman, consumers will likely always want to touch, feel, test and try on products in a store. However, the integration of mobile technology into the shopping experience means that shoppers will now be able to take more control of their buying experience by looking up product information in real-time.
"And then, of course, when they buy a product or a brand that they love, they'll be able to share it from their mobile phone as well," he added.
Image Credit: Public Domain
Posted-In: Darren Waxman Instagram Join'em pinterestTop Stories Exclusives Tech Interview Best of Benzinga
View Comments and Join the Discussion!