5 Things To Expect From The iPhone 6S, iPhone 7 In 2015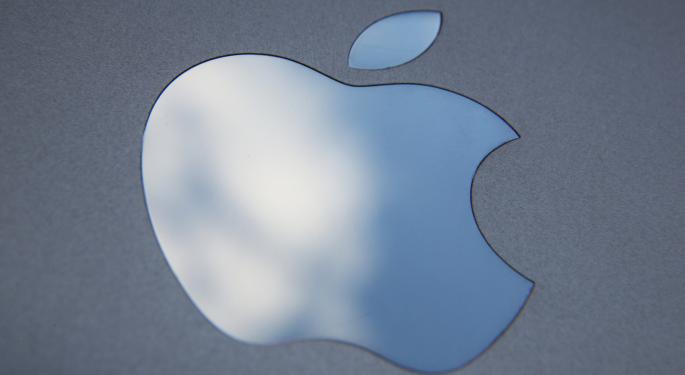 Apple Inc.'s (NASDAQ: AAPL) next smartphone won't arrive for several months, but the anticipation has already begun.
The tech giant has spent the last several years tweaking each iPhone with features that are believed to be the biggest draw for consumers. This worked beautifully in 2011 when Apple launched the iPhone 4S, the only smartphone that could access Siri.
Apple launched its own Maps app the following year with the iPhone 5, but that proved to be very problematic. Fortunately, the device had another selling point to fall back on: a slightly larger display.
Related Link: How Apple Could Sell 60-70 Million iPhones This Christmas
The iPhone 5S maintained the previous generation's four-inch form factor but added a new twist: Touch ID. And in 2014 Apple released the long-awaited iPhone 6, which added two new form factors to the mix, as well as Apple Pay.
What will Apple do in 2015? Will the company focus on new features, change the form factor, promote new software or offer something entirely different?
It's What's Inside That Counts
"If I was looking for changes for the iPhone 6S or whatever it may be called, it would be with what's going to be on the inside," IHS Technology Senior Analyst Daniel Gleeson told Benzinga. "You're almost certainly going to guess more RAM at last [and] more memory."
Gleeson said that it will be interesting to see what Apple will do with the increased RAM and memory, adding that it "opens up a world of possibilities."
No More Bendgate
Rob Enderle, principal analyst at Enderle Group, expects Apple to fix the iPhone's frame before releasing the next model.
"It's the 'S' cycle we're talking about," Enderle told Benzinga. "The biggest fix that the existing line needs right now is to move from the aluminum frame to a magnesium frame -- or something that's stiffer. The bending problem is serious with the phones and that needs to be addressed. You can't have the stiffest thing in the phone be the screen -- it's just going to cause too much breakage. That's probably the hardware side of this."
Enderle referred to the camera (which sticks out of the device) as "inelegant." He thinks Apple will correct that issue as well and eliminate the protrusion.
"They might actually get the camera from Intel the next time around," Enderle added. "Intel is making a big push with their 3D camera. Whether they get the camera from Intel or somebody else, the idea of having a camera that can better capture the depth of an object has a ton of utility. That's a likely addition for the 'S' cycle of the 6."
Enderle doesn't think Apple will release an iPhone 6C.
"I think they've discovered that whole 'C' thing was a mistake," he said.
Related Link: Corning Launched Gorilla Glass 4 To Keep Sapphire Out Of The iPhone 7
Better Display, New Search Feature
Sean Udall, CIO of Quantum Trading Strategies and author of The TechStrat Report, has a whole host of predictions for the next iPhone. First off, he thinks Apple will maintain the "S" format and save the iPhone 7 brand for 2016. He expects faster processors, more memory and more RAM. He also predicts that Apple will ditch the 16GB storage option for the newest models and start at 32GB.
"And probably [the] biggest change will be strong, tougher (maybe sapphire-infused) screens," Udall told Benzinga. "So [it would be] harder to break and scratch."
Finally, Udall predicted that Apple could drop a major surprise by unveiling a search-related product.
How Thin Can It Get?
Patrick Moorhead, president and principal analyst at Moor Insights & Strategy, expects the iPhone 6S / 7 to be even thinner than the last iteration.
"It's clear that Apple's design language is always going thinner," Moorhead told Benzinga. "I expect them to go thinner. I expect them to get more durable, whether that's through exotic materials on the display or making it waterproof."
Moorhead thinks it will be a "big year" for HomeKit, among other software and API-driven developments.
Disclosure: At the time of this writing, Louis Bedigian had no position in the equities mentioned in this report.
Posted-In: Daniel Gleeson IHS Technology iPhone 6 iPhone 6S iPhone 7Top Stories Exclusives Tech Best of Benzinga
View Comments and Join the Discussion!