Hundreds Of Tesla Model 3s Arrive in Hong Kong For Delivery: Report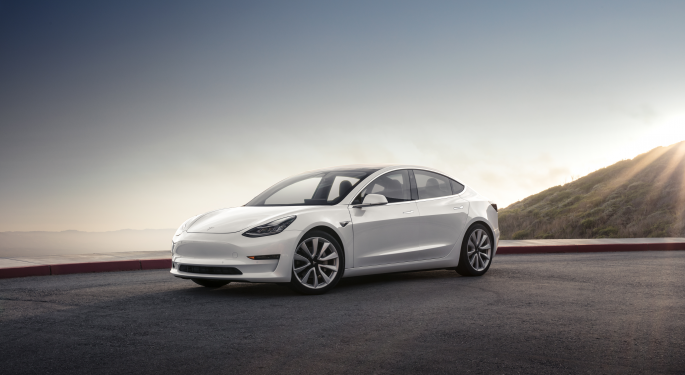 Tesla Inc (NASDAQ: TSLA) cars are being spotted en masse in different countries. The latest is in Hong Kong, where Tesla fan site Tesmanian said hundreds of Model 3s were sighted arriving at the port of Hong Kong.
The latest mass Tesla spotting is in Hong Kong, with hundreds of Model 3
Tesla has also recently gained popularity in South Korea, with a reality television star there being spotted driving a Tesla Model X.
Tesla had its best month in South Korea in June, selling 2,827 vehicles, according to Reuters.
Another 4,000-5,000 South Korean customers have their cars on order awaiting delivery.
Delivery of Model 3s in certain parts of the world can take many weeks. They're produced at two factories: Fremont, California and Shanghai, China.
Benzinga's Take: As Tesla continues selling more vehicles, they are also building more factories.
This should lower delivery times to all parts of the world, as existing factories will be able to produce for more local customers.
Photo courtesy of Tesla.
View Comments and Join the Discussion!